Raul Malmstein, the Former head of Estonia's financial regulator, will open a new office in Estonia for SG Veteris, a crypto firm.  He is the former chairman of the Management Board of the Estonian Financial Supervision Authority (EFSA), a position he held for eight years. He also served as the EFSA representative on the Committee of European Securities Regulators.
SG Veteris was founded in 2016 as a global cryptocurrency-based Fintech services group, headquartered in London, with offices in other five countries. SG Veteris provides crypto services for individuals with various brands including:
Bitpace: provides instant payment processing services which allow businesses to accept payments in a range of cryptocurrencies for their products and services.
Koinal: provides a range of services to enable individuals to buy and/or sell cryptocurrencies 24/7 with credit and debit cards and bank transfers.
OTC Trading: an over-the-counter service for larger crypto trading volumes (over £100k).
Beyond establishing a new office, Malmstein will work to secure a cryptocurrency license in Estonia. He will also be responsible for day-to-day business activities in Estonia with a focus on its two main brands, Bitpace and Koinal. He will also act as Director and MLRO for the Group, regarding AML (anti-money laundering) and countering the financing of terrorism. Malmstein will report to SG Veteris CEO, Anil Oncu. 
Oncu commented on the appointment:
"We want to continue being at the forefront of anti-money laundering risk analysis and in embedding robust alert and reporting mechanisms into all our cryptocurrency payment and trading platforms. Raul's wealth of experience in AML and as a financial regulator will put us in a market leading position to prevent and combat anti-money laundering threats and crimes, as well as in meeting the highest industry standards. He has a long track record in business planning, corporate finance, entrepreneurship and strategy which will be invaluable as we are increasingly operating in a fast-changing commercial and regulatory landscape. I am delighted that he has chosen SG Veteris for the next stage of his career and to welcome him to the team."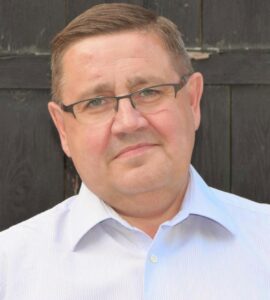 Malmstein said the new role provides the opportunity to work at the frontier of global finance.
"I am excited to be able to contribute to SG Veteris' evolving journey and to establish it in Estonia. It is one of the leading countries for cryptocurrency and blockchain businesses and is strictly regulated, making it one of the safest places to set up a company and do business. SG Veteris is at an exciting stage of its development, and I am looking forward to being part of its clear growth trajectory and playing a part by contributing in a significant way."