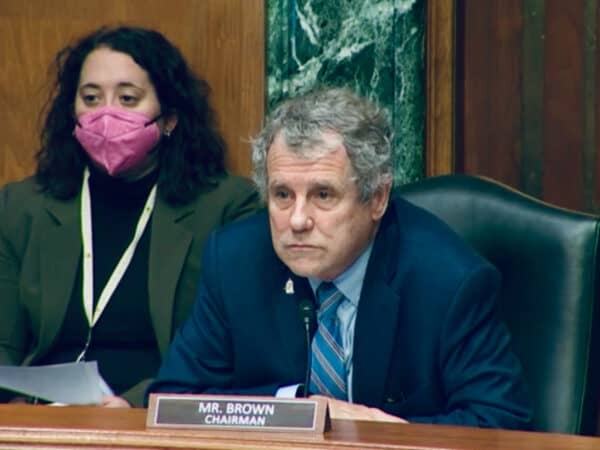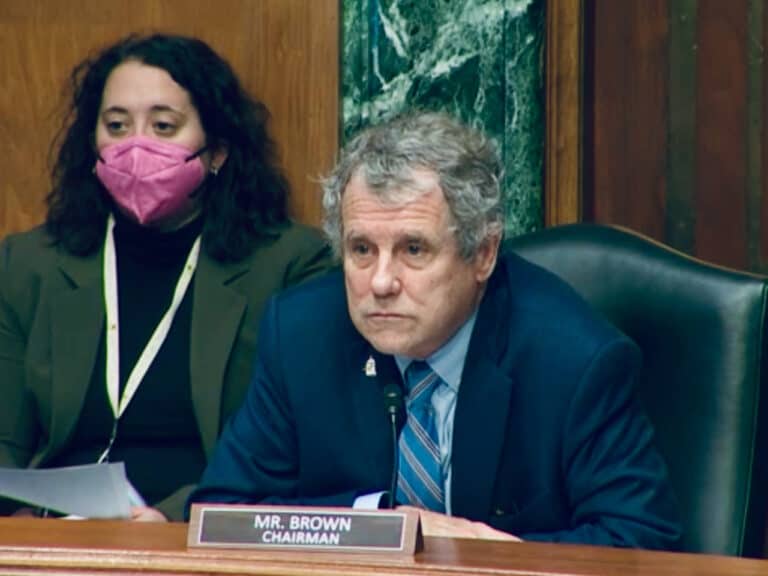 Smartphones have become the operating systems of our existence. Today, you need your iPhone or Android phone to accomplish many different tasks, including managing money. This also includes the growing number of crypto and neo-banking Apps. Yesterday, Sherrod Brown, a Democrat Senator from Ohio who is the Chairman of the powerful Senate Banking Committee, sent a letter to Apple CEO Tim Cook and Google (Alphabet) CEO Sundar Pichai, demanding they explain how they are protecting consumers when it comes to fraudulent apps or "fake cryptocurrency apps that have scammed hundreds of investors for losses of more than $42 million."
Senator Brown told Cook:
"In recent years, crypto trading platforms and exchanges have experienced a surge in popularity with millions of investors downloading mobile apps to trade and invest in digital assets. Millions of Americans use mobile apps to invest in unregulated digital assets, including cryptocurrencies. Crypto mobile apps are available to the public through app stores, including Apple's App Store. While crypto apps have offered investors easy and convenient ways to trade cryptocurrency, reports have emerged of fake crypto apps that have scammed hundreds of investors."
The statement directed at Pichai was similar.
Senator Brown said it is incumbent on App store operators to incorporate the "proper safeguards" to protect consumers. The Senator requested answers to a series of questions, requiring responses by August 10th. The questions are as follows:
1. Describe the review process your company takes before approving crypto apps to operate in your app store. In your response, please provide the following information:
a. The factors or criteria used by your company to determine whether to grant approval to an app, including the steps your company takes to confirm the app seeking approval is a trusted and secure app.
2. Describe the steps your app store takes to prevent cryptocurrency apps operating in your app store from circumventing app store policies by transforming into phishing apps. In your response, please describe in detail the frequency to which your app store monitors apps to safeguard against fraudulent activity as well as the steps it takes to remove apps determined to be fraudulent.
3. Describe all the systems and processes your company has in place for people to report fraudulent apps.
4. Describe all actions your app store has taken to alert people about actual or potential fraudulent activity associated with cryptocurrency investment apps.
5. Since January 2020, has your app store coordinated or shared any actions or activities with other app stores related to the suspension or removal of fraudulent cryptocurrency apps? If so, please explain.
Today, was Apple's Q3 (calendar Q2) earnings release. During the earnings call, Cook told listeners that during 2021 their rigorous review process has prevented about $1.5 billion in fraudulent transactions, halting 1.6 million risky or vulnerable apps.