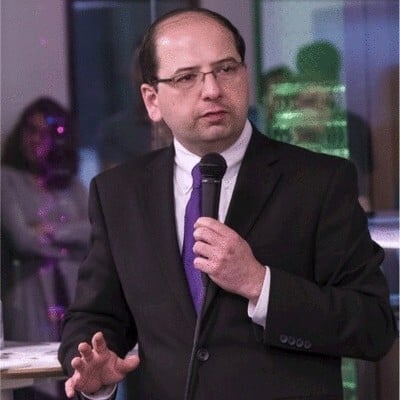 Data monetization allows social media websites and tech giants across the globe "to accumulate significant revenue from user's personal information," according to an update shared with CI.
Facebook, for example, earns "up to US$900 per year (£670) by selling each user's personal information to other companies." Data ownership is "something that everyday internet users trade off for using 'free' social media apps, often without realizing just how valuable their data can be."
The update further noted that this begs the question, "how can the average internet user regain control of their data, and how can they monetize it?"
As we step closer to Web3, Navigate, which recently raised $7M to build a crypto-based data monetization ecosystem, aims to "effectively answers the question of how we can monetize and control our data."
Navigate allows end users "to collect data independently, contribute data to the platform, retain ownership of the data, and be paid for their contribution."
Not only does Navigate "enable individuals, groups, and companies to sell their data to it's high-performance exchange platform for profit, but it allows users to contribute to the creation of new and exciting applications that solve real-world problems."
The Navigate platform will "act as a launchpad for future innovation, where anyone can find and license the data needed to build a new class of applications."
We recently connected with Amir Husain, Board Director at Navigate, so that we could get more insights on these developments.
Our conversation with Amir Husain is shared below.
Crowdfund Insider: Navigate recently closed a $7.6m seed round and officially launched its Web3 platform. Can you tell us about what Navigate offers?
Amir Husain: Navigate will really be a proving ground to demonstrate how people across the globe can supply data and contribute to better solutions built on a decentralized network.
Navigate is a community-led data platform that enables true data ownership and fair monetization to fuel the next generation of decentralized apps and services. Every day, each of us contributes to the data trails that power today's applications and services, but only a small number of companies hoard that data and actually get to profit from it. Navigate aims to reverse this trend by enabling individuals, groups, and companies to monetize their data by sharing it with Web3 app builders.
The team designed Navigate to be the ultimate destination for contributing and sourcing what we call next-generation data (NGD). This is the critical data that is not readily available to developers because it is novel and either siloed, inaccessible or hoarded by large companies. But Navigate will be much more than just a repository of this data; it will be the catalyst for app innovation. By providing next-generation data types to Web3 builders, the Navigate ecosystem will be a launchpad for data-driven applications, where anyone can find the novel data types they need to build the next wave of apps.
Crowdfund Insider: Through this platform, users have the ability to regain control of their data and leverage this to earn and build future applications. What does this process look like for a user?
Amir Husain: Navigate is a platform that crowdsources novel data types to accelerate innovation and allow developers to build new, exciting applications. As a user, you can contribute data to Navigate and see how that data is used in the applications built on the Navigate Platform. For example, the Navigate team will be launching the first use case and dapp, Navigate Maps, which will serve as a blueprint for what's possible on the platform.
Navigate Maps will be a new type of map that crowdsources high-quality imagery to create an immersive, constantly refreshing view of the world. It will be fueled by the data its community provides, including aerial and ground imagery captured by drones, dashcams, smart phones, go pros and other devices. The first data type we will be accepting for Navigate Maps is drone data for the Aerial Imagery Data Vault, the initial data vault on the Navigate Platform that will be open to the public this quarter. Users will be able to upload their drone imagery to Navigate, get rewarded for their contributors with the NVG8 utility tokens, and see the data they supplied in Navigate Maps when it is launched.
This creates a sustainable ecosystem where contributors are owners, where everyone shares in the success of the platform, and where users actually get to have a say in what their data is used for.
Crowdfund Insider: For users who do not yet have a comprehensive understanding of Web3 and data monetization, what kinds of data will be of value to platforms such as Navigate?
Amir Huain: Navigate will be a destination for next generation data of many types, and will be a place for people—just like you and me—to contribute regardless of how experienced they are with Web3 and crypto. People could share data captured by IoT devices tracking air pollution, carbon emissions, water pressure, noise levels, utility efficiency, airspace activity (i.e., radars), or even network signal strength. People could also share drone imagery, dashcam footage, and mobility data, among many other things. These examples represent just a small sample of what can be contributed.
Crowdfund Insider: What will happen to this data once it is uploaded to the platform and users have earned their rewards?
Amir Husain: The most exciting element to Navigate is that the data contributed will be the fuel for the cool, new apps on the Navigate Platform. When users contribute data, they are literally becoming owners of the ecosystem and powering Web3 applications.
Crowdfund Insider: Users data will be used to power dapps, such as the platform's first application – Navigate Maps. Can you explain a little more about how HRLA mapping differs from the current satellite-based offerings and what its advantages are for end-users?
Amir Husain: Aerial imagery captured by drones are high-resolution, low-altitude images of the world around us. When it comes to this type of data, Navigate Maps will offer data sets that go far beyond those provided by mapping vendors today. It will give users access to ultra-high-definition imagery, surpassing traditional satellite-based map offerings on the web and creating a living, frequently-updated, high-fidelity map. This type of data will unlock so many exciting, new insights that haven't yet been possible in a map application!
For instance, imagine being able to look at a map and see details you haven't been able to see before, such as the number of cars in line at a drive-through at 10:00 am last Saturday, or the number of solar panels installed in a neighborhood, or the progress on a construction project many states away that you are interested in, or trending areas in a city you are planning to visit soon. High resolution, low altitude data truly opens the door to endless innovation and exciting user experiences, and we can't wait to uncover those with our community.
We plan for the initial version of Navigate Maps to be available for the community in Q3, but this alpha version will just scratch the surface of what is possible in the application.