Online lender Ranqx has appointed John Horner as Chairman of the firm. Horner was previously JPMorgan Chase CIO and Treasurer. He is currently Managing Partner at MoVi, a network dedicated to learning and innovation that advises, incubates, and invests in early-stage firms.
Ranqx is based in New Zealand but is offering services outside of the country.
The Appointment of Horner as Director and Chairman of the Board is described as a "major coup" for the company.While at JPM, Horner held multiple senior leadership roles from 2002, including managing the $3 trillion balance sheet, before retiring from the company in 2019.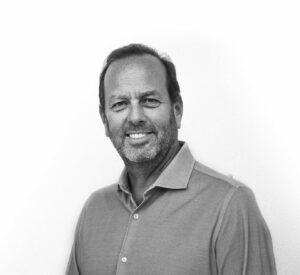 Horner takes over rom Ranqx' founding chairman Sir Ralph Norris, ex-CEO of Commonwealth Bank of Australia, Air New Zealand, ASB Bank, assuming the chairman's role on 1st September 2022. The company states that Sir Ralph's stewardship saw the launch of the Ranqx insights platform in 2015 and the 2019 strategic pivot into solving the friction within SMB lending for banks.
Dave Lewis, founder and CEO of Ranqx, thanked Sir Ralph for his assistance during the formative years of the Ranqx journey while adding that Horner will be instrumental in helping to scale the Ranqx business in the North American banking and lending market.
"We are delighted John will be joining as chairman of Ranqx. He brings a wealth of experience, passion and connections into the North American banking and financial sector," said Lewis. "Unlocking the digital transformation of SMB lending in North American financial institutions is crucial and John will help in building our US presence and growth."
Lewis said it is hard to believe there is not a single traditional bank in the US to complete a small business loan application all online with an immediate decision.
"Ranqx is here to help banks and credit unions address the friction and inefficiencies of SMB lending and we have no doubt John will help us in achieving our goal over the next few years".
Horner said he is very excited to help guide Ranqx entry into the North American market.
"This is at a time where efficient scaling of loan book growth in a labour constrained market means banks and credit unions must adapt and innovate to digital fintech partnerships at pace."