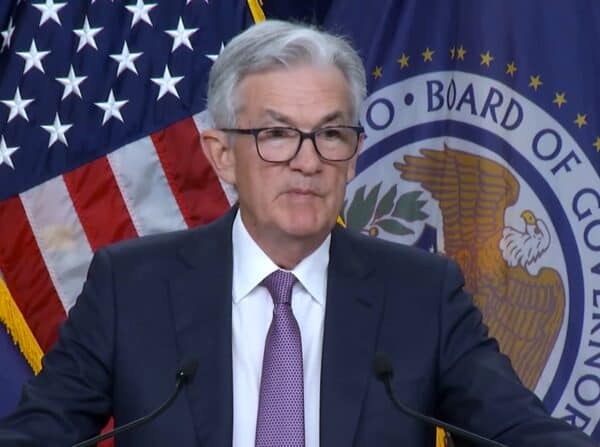 The US Federal Reserve increased interest rates by 75 basis points, as expected. The Federal Open Market Committee (FOMC) raised the target range for the federal funds rate to 3 to 3-1/4% and expects ongoing increases in the rate.
The Fed said that it will continue reducing its holdings of Treasury securities and agency debt and agency mortgage-backed securities, as it reduces the size of the its balance sheet. The FOMC stated that it is "strongly committed to returning inflation to its 2 percent objective."
The vote to increase rates by 75 bps was unanimous.
While the rise in rates was anticipated the more hawkish tone of the statement tempered market activity as there is an expectation that interest rates will remain elevated through 2023 and while decisions remain to be data-driven, the Fed does not believe rates will decline during 2023.
The Fed said that inflation remains elevated, with supply and demand imbalances reflecting higher food and energy prices, and broader price pressures. Meanwhile, job gains remain "robust" placing the Fed in a bit of a quandary as it seeks to maintain price stability and full employment.
In the presser, Federal Reserve Chairman Jerome Powell emphasized their determination to drive inflation to its target rate of 2%. The most recent rate of inflation was over 8% so the Fed has a ways to go. "We believe we need to raise our policy rate to restrictive," stated Powell. "You want to be at a place where real rates are positive across the yield curve."
"We want to act aggressively now and keep at it until the job is done," Powell stated.
The Fed's job has been made harder not only due to the war in Ukraine and lingering COVID but an Administration that has enacted inflationary fiscal policies that have battled the Fed's monetary policy. Enormous government expenditures have stimulated an already over-stimulated economy. While the economy is already in a technical recession, a harder landing could compel the Fed to back off, but for now, it must talk tough and display a resolute posture to crush inflation as it harms everyone but more profoundly, the population that can least afford it.