Congressman Patrick McHenry, the ranking Republican on the House Financial Services Committee, has announced a "capital formation agenda." McHenry said that Republicans want to bring the issue "back to the forefront" helping small businesses and entrepreneurs.
McHenry said that capital formation is a vital to generating long term, sustainable growth:
"Democrats continue to pursue policies that increase regulatory and compliance costs. These costs restrict everyday Americans' access to investment options, discourage early-stage companies from going public, and disproportionately burden small businesses and other job creators in need of capital. By building on the success of the bipartisan JOBS Act of 2012, we can rein in these onerous barriers and ensure U.S. capital markets remain the envy of the world. Committee Republicans have identified commonsense, pro-growth reforms that will strengthen public markets, help small businesses and entrepreneurs, and increase opportunities for all investors. I'm proud to announce these proposals to foster capital formation as a central component of Committee Republicans' agenda."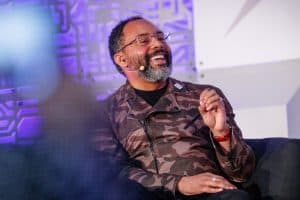 Rodney Sampson, General Partner, 100 Black Angels & Allies Fund I; Executive Chairman, Opportunity Hub; Vice Chairman, Piksel Technology Corporation, added his voice to the call, stating that it is time for policymakers to update the definition of an Accredited Investor to expand access for more Americans. The SEC under the leadership of Gensler, is expected to do the opposite and make it more difficult for more people to gain access to high-growth investments.
"Unfortunately, the SEC is moving in the opposite direction by considering possible reforms that would raise the wealth thresholds and further restrict access for the non-wealthy," said Sampson. "Some of us have worked a very long time to reach the current income and wealth minimums to be accredited investors. If we're not in the game, it's going to cut out a lot of early-stage capital that's funding the funds and founders who are not accessing capital today because of systemic and ongoing bias along with limited network access in the ecosystem. I'm pleased that Congressman McHenry's agenda is focused on expanding access for all investors that will translate to more funding for all funds and founders, particularly those that are Black, Latinx, and Indigenous."
Sampson is well known within the securities crowdfunding sector and has long advocated on behalf of access to capital and support for small businesses.
Former SEC Commissioner Mike Piwowar, Executive VP, MI Finance, Milken Institute, said the JOBS Act of 2012 was an overwhelming success of bipartisan effort:
"Ten years later, we have an opportunity to build on that success. I look forward to working with members of Congress to achieve more equitable access to investing in our nation's entrepreneurs and job creators."
The JOBS Act enabled online capital formation with three separate exemptions, including Reg CF, Reg A+, and Reg D 506c. These updates to securities laws have been a broad success, defying naysayers. Yet, many industry insiders are frustrated with the direction certain policymakers are pursuing, aiming to undermine access to capital and access to investment opportunities.
House Republicans have created a brief document highlighting proposed legislation seeking to improve markets and democratizing access to private offerings. As for the definition of an Accredited Investor, Republicans would like to open up the rule to all individuals, thus removing a substantial barrier that has undermined wealth creation for most of the population.
The document is available here.