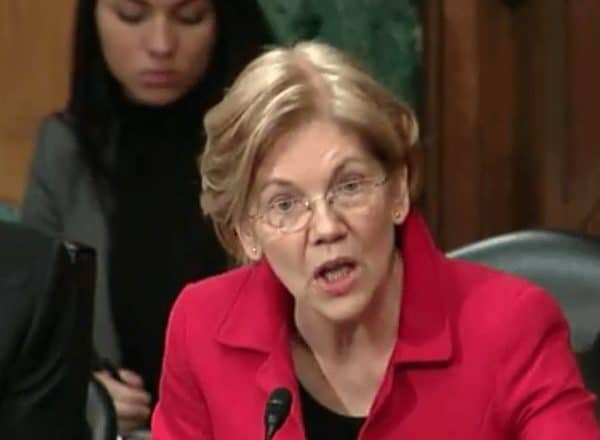 Multiple Democrat elected officials are slamming public financial agency leaders in a public letter criticizing the "revolving door" of public officials going over to crypto firms.
The letter is signed by Senators Elizabeth Warren and Sheldon Whitehouse, along with Representatives Alexandria Ocasio-Cortez (AOC), Rashida Tlaib, and Jesús "Chuy" Garcia, some of the most left-leaning members of Congress. The letters are addressed to SEC Chairman Gary Gensler, CFTC Chairman Rostin Behnam, Secretary of the Treasury Janet Yellen, and Fed Chairman Jerome Powell.
Senator Warren has long been one of the most vocal critics of the digital asset ecosystem.
The missives are largely repetitive, demanding the appointed leaders to slam the door shut on individuals who have worked within the Federal government and then moved over to the private sector, joining digital asset firms. The document claims that more than 200 previous government officials are now engaged by crypto entities as board members, advisors, legal counsel, or executives.
To quote the letter:
"The crypto sector has rapidly escalated its lobbying efforts in recent months, spending millions in an attempt to secure favorable regulatory outcomes as Congress and federal agencies work to craft and enforce rules to regulate this multi-trillion dollar industry. As part of this influence campaign, crypto firms have hired hundreds of ex-government officials. We have long been aware of the revolving door in other sectors of the economy – from Big Tech, to the defense industry, to other parts of the financial services sector – and we are concerned that the crypto revolving door risks corrupting the policymaking process and undermining the public's trust in our financial regulators."
The number of former officials is bulleted out – by agency – as well as noting that eight former members of Congress and 32 former White House officials are part of the group.
The letters request a response to their questions by November 7, 2022, demanding answers on possible ethical transgressions and policies in place to that protect these agencies from "being unduly influenced" by these former officials.