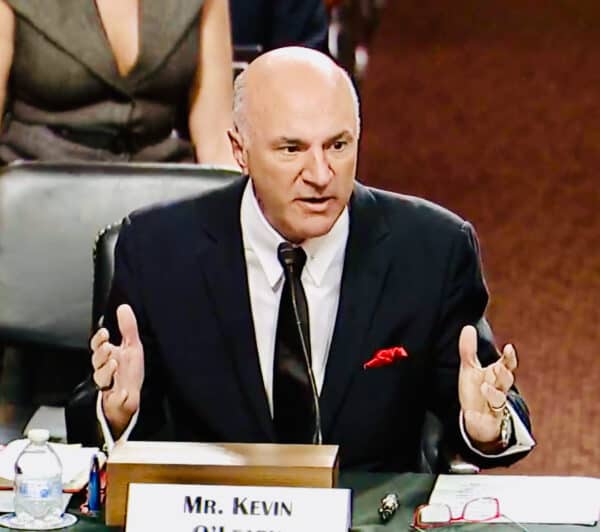 The Senate Banking Committee hearing on FTX, taking place today, has extended the discourse on the collapse of what was once one of the largest crypto exchanges in operation. While not involving any current FTX employees, testimony and perspective are being provided by four different witnesses.
One of these witnesses is Kevin O'Leary, a well-known investor and shark, who is an investor in FTX as well as previously being a paid spokesperson for the crypto platform. O'Leary remains an advocate of blockchain technology while holding very strong views of the market in general and what needs to be done to enable it.
Interestingly, O'Leary said he contacted FTX founder Sam Bankman-Fried after the company filed for bankruptcy. According to O'Leary, Bankman-Fried claimed that much of the missing funds were spent on repurchasing FTX shares from Binance founder Changpeng "CZ" Zhou. O'Leary said that $2 billion to $3 billion in funds were spent on purchasing the FTX shares – stripping the balance sheet of assets. (He also acknowledged this was a related party transaction which should have been disclosed)
Bankman-Fried reportedly said he needed to purchase these shares as CZ was effectively blocking compliance requirements in various jurisdictions where FTX was attempting to gain regulatory approval. O'Leary related that CZ would not comply with the data demanded by various jurisdictions.
"Binance is a massive unregulated monopoly now. This is my personal opinion," said O'Leary.
He added that he wants a "Madoff Clawback" on those transactions, directly targeting Binance while indirectly pointing a finger of fault at the crypto exchange.

As exemplified by other statements by prosecutors as well as new FTX Ceo John J. Ray, III, the problems at FTX went far beyond purchasing shares from CZ. But O'Leary appears to lay much or a portion of the blame on competing crypto exchange Binance.

Sponsored