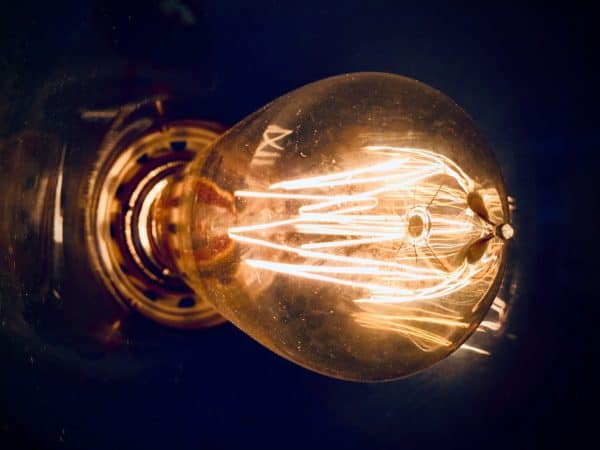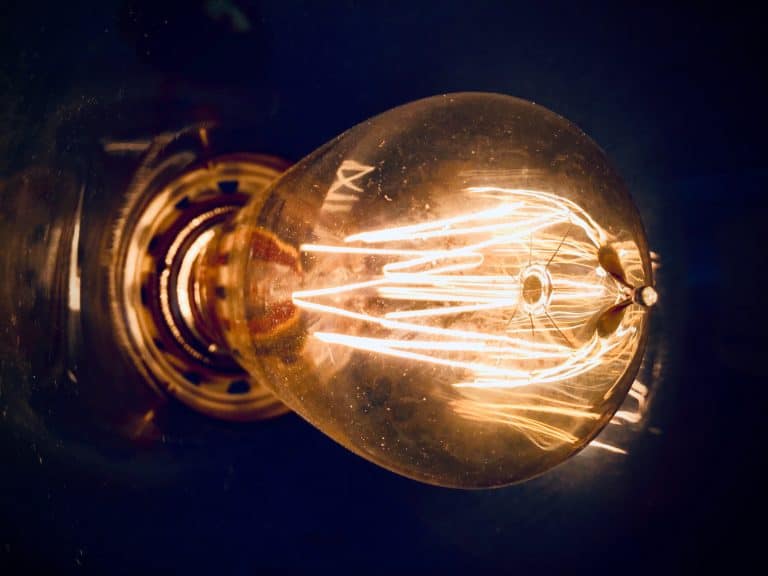 Crowdfund Insider recently caught up with Kadan Stadelmann, a blockchain developer, operations security professional and Komodo Platform's chief technology officer.
Komodo is described as "an open, composable blockchain platform." With a multi-chain design, Komodo is focused on "providing fully composable blockchain solutions for independent developers, startups, and enterprise businesses alike." It's an innovative environment and the Komodo community is currently growing (since 2016).
Stated simply, Komodo's technology "provides the tools that developers, startups, and enterprise businesses need to create a customized blockchain to host an application, software, or other blockchain-based solution." All of Komodo's development is "driven by the principles of composability."
Composability is "a design principle focused on providing a wide array of components, which can be activated as needed and used in different configurations to meet the unique demands of a specific use case." Composable systems "place emphasis on enabling fully modular, rapidly-deployable solutions that are powered by a fluid set of resources to support growth."
Komodo has "achieved the requirements of composability with the Antara Framework, a flexible framework for end-to-end blockchain development."
With the principle of composability in mind, Komodo is "working towards its mission of accelerating global blockchain adoption through a flexible multi-chain architecture, an open platform model, and a business-friendly ecosystem that allows developers, startups, and enterprise alike to prosper with customized blockchain solutions."
Stadelmann's experience ranges from working in operations security in the government sector and launching technology startups to application development and cryptography.
Stadelmann had the recent attack against North Carolina's electricity grid on his mind, saying it underscores the vulnerability of the globe's industrial infrastructure. That has major implications for crypto, Stadelmann says.
According to Moore County, North Carolina Sheriff Ronnie Fields, a suspect or suspects drove up separately to two power substations, located about five miles from each other, and shot at them, leading to the blackout.
Officials have warned the people of Moore County to prepare for days without electricity after the attacks left 45,000 customers without power. It's just one example of many underscoring vulnerabilities in the electrical infrastructure, which have led to numerous outages over the years. These vulnerabilities in the electrical grid and internet infrastructure pose an existential threat to crypto.
Our conversation with Kadan Stadelmann is shared below.
Crowdfund Insider: Should the cryptocurrency industry take more into consideration the threat of grid failures and prolonged power outages?
Kadan Stadelmann: Yes. They are a very common occurrence. So much so that Lynbrook, a village in New York, is certain of a looming major internet outage. They expect the time will come due to a major solar flare, terrorism, or human error, and they even expect a prolonged power outage to last weeks or months on a regional or national level. The village adopted in September its Internet Outage Continuity Plan. It identifies government functions involving the Internet and recommends offline methods.
Crowdfund Insider: Are there any examples that come to mind of recent grid failures?
Kadan Stadelmann: There is a long list of examples of power outages in recent years, too. In July, Rogers Communications, Canada's largest mobile and internet provider, suffered a major outage, with bank ATMs and emergency service hotlines affected. At the time of the outage, internet traffic dropped to 75% of its normal level. Toronto's police department tweeted that mobile phone users were even having trouble calling emergency services.
Across the pond, at the outbreak of the Ukraine War, major internet disruptions spread across the besieged country. Connectivity collapsed to 13 percent of pre-war levels, according to NetBlocks, a global monitoring organization. Ukretelecom, the country's largest fixed-line operator, confirmed a cyber-attack against its core infrastructure.
Like I said, the list goes on and on. Back in 2021, the world endured one of its biggest web outages, which security experts called a "wake-up call." A configuration error at content delivery network (CDN) Fastly was enough to render major websites and services inoperable for nearly an hour.
Reddit, Amazon, Twitch, Spotify, and Hulu all vanished, as well as The Guardian, BBC, the New York Times, and CNN. It wasn't only the private sector taken offline—gov.uk was unavailable along with its many public services. The affected sites all used Fastly. As this example demonstrates, CDNs can serve as single points of failure. And this is the infrastructure upon which the crypto industry builds.
Governments, telecommunications providers, etc., are in discussions about outdated cables, old infrastructure, server environments, et cetera. What's more, Bitcoin and other decentralized technologies are built on technology using specific programming languages and libraries that are just as outdated as the infrastructure and not designed for blockchain technology.
Crowdfund Insider: Does that imply the web infrastructure is wholly incompatible with crypto?
Kadan Stadelmann: The client-server architecture—its coding languages, data types, et cetera— is neither secure nor reliable. The industry not only needs to build out DeFi, web3, NFTs, and so on but also a new generation of low-level technology stacks, coding languages, and more. Entities running nodes, mining, and even services need backup power generators for when the electrical grid goes down.
The risk is real because the internet is both centralized and inefficient. Too much computational power goes unused at any given time due to poor architecture. A new internet architecture must feature a native automated distribution of computational power across the network.
All of the blockchain protocols, DeFi tools, and peer-to-peer technologies—no matter how decentralized or peer-to-peer at the end of the day—run presently on an entirely centralized infrastructure, regulated and controlled by governments and companies. ICANN, ISPs, DNS providers, and others have a chokehold over today's internet. That centralization is crypto's Achille's heel.
Crowdfund Insider: How can crypto balance out the fact that the infrastructure on which it is being built is itself centralized?
Kadan Stadelmann: On the early internet, communication took place between computers. When a computer accessed a website, it accessed a set of files on another computer. Companies began specializing over time in hosting, creating content, transiting data, providing internet access (edge providers), etc.

Most internet traffic flows through the networks of a few large companies, such as Google, Microsoft, Amazon, Facebook, etc. These companies and others have set off controversy with the amount of power they have gained over the internet and culture by playing a very central role in distributing most information. Just a few companies could potentially shut down entire services and even speech. For example, Elon Musk worried Apple might block Twitter from the app store, prompting a meeting between the two tycoons.

Crypto must balance out the unrelenting centralization of the internet if the industry is to survive in its original vision. Our technology depends not only on the decentralization of the various blockchains and Dapps being built but also on the decentralization of the grid and internet, too. We, as an industry, can only slow down this process by offering alternatives.

Sponsored