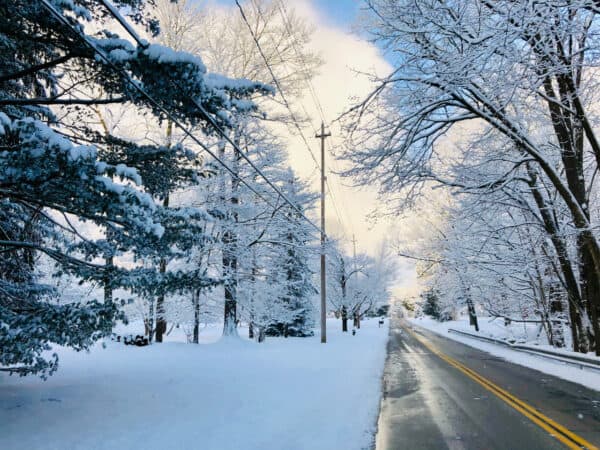 As the "crypto winter" continues to drag on, Bitcoin miners are feeling the effects of the prolonged bear market. Many miners, particularly those operating at a small scale, have been forced to shut down operations due to the lack of profitability.
However, for those who have been able to weather the storm and continue operating, the current market presents an opportunity to increase market share and capitalize on any upturn.
The mining industry is, after all, a crucial element of the Bitcoin ecosystem, with miners responsible for verifying transactions, adding new blocks to the blockchain, and maintaining the security of the network.
We recently connected with the team at Canaan (NASDAQ: CAN), which claims to be the world's second largest bitcoin mining hardware manufacturer, in order to gain more insights.
The team at Canaan has commented on the current bitcoin mining landscape — unique challenges and opportunities that Crypto Winter has brought to the industry.
They also shared their future outlook for Bitcoin mining, including the potential for increased expansion and the role that technology and innovation will play in driving the industry forward;
They discussed how Canaan is helping miners green their operations through developing energy-efficient mining machines and leveraging upon renewable energy sources.
Our conversation with Canaan's management is shared below.
Crowdfund Insider: How has the current "crypto winter" affected the bitcoin mining industry? What unique challenges has it presented and how have they been addressed?
Canaan Team: The current "crypto winter" has had a significant impact on the bitcoin mining industry. The fall in bitcoin prices, due to the Federal Reserve's interest rate hike and market expectations of further rate hikes, has led to a decline in miners' income while the total network hashrate remains at a high level. This has presented unique challenges for the industry, such as rising global energy prices, credit risk for miners and high financing costs due to excessive leverage and high operating expenses for new miners. These factors have made it difficult for miners to maintain operations and have eroded the confidence of industry stakeholders.
However, despite the overall market downturn, the industry has established a solid foundation of trust and cooperation with many industry leaders. Additionally, mining companies continue to provide flexible and diverse service methods for small and medium-sized customers to help them navigate these challenges.
What steps has Canaan taken to deal with the current crypto winter $CAN
Crowdfund Insider: What steps has Canaan taken to deal with the current "crypto winter"?
Canaan Team: Canaan has a track record of successfully navigating multiple market cycles since its founding nearly 10 years ago. Despite market conditions, Canaan remains focused on developing new products and improving computing power and energy efficiency. To cope with the current market downturn, Canaan is focusing on expanding its business globally, maintaining prudent and flexible business strategies, and promoting its mining machines and green mining techniques.
Additionally, Canaan will implement a sound cash management strategy, minimize unnecessary spending, and continue investing in R&D efforts. Canaan will also strengthen its mining operations and carry out long-term planning while maintaining flexibility to support its overseas mining business and sales operations.
Crowdfund Insider: In terms of global expansion, how much progress has Canaan made?
Canaan Team: Canaan has established a presence in various regions, including North America, Kazakhstan, Central Asia, South East Asia, Europe, South America and Australia. Despite challenging market conditions, Canaan has built trust and formed partnerships with industry leaders.
Canaan has also launched an online store available in 21 countries and regions, helping to increase sales revenue and meet the needs of customers globally. Canaan continues exploring opportunities for global expansion and diversifying its mining business to reduce business risk.
Crowdfund Insider: What do you see as the future of Bitcoin mining? How do you see the industry evolving, and what role do you think technology and innovation will play in driving it forward?
Canaan Team: The future of Bitcoin mining is cyclical and subject to macroeconomic factors such as interest rate hikes, loss of trust in the industry, and rising energy prices, especially during Winter. However, we believe that the price of Bitcoin will recover in the long term, as it becomes the dominant cryptocurrency and the halving mechanism controls the supply of bitcoins in the market. We remain optimistic about the long-term performance of Bitcoin.
The foundation of the mining industry is ASIC design technology, which has been driving the improvement of computing efficiency throughout the industry. Innovation in energy utilization efficiency is also important as energy prices continue to rise. Mining companies will pay more attention to the energy efficiency ratio of their machines to reduce operating costs.
Recent advancements in technology include new product types and heat dissipation technology. For example, liquid cooling technology can greatly improve heat dissipation efficiency of mining machines, and also has other features such as noise reduction, dust prevention, and resistance to extreme weather. Technology and product innovation are constantly taking place in the mining machine industry and will continue to drive the industry forward.
How is Canaan positioning itself as a leader in green energy adoption in the mining industry $CAN
Crowdfund Insider: How is Canaan positioning itself as a leader in green energy adoption in the mining industry? Specifically, how is the company aiming to promote the use of renewable energy sources in the bitcoin mining process?
Canaan Team: Canaan recognizes the economic and social benefits of clean energy mining and is positioning itself as a leader in the adoption of green energy in the mining industry. Canaan actively seeks partnerships with mining companies that utilize clean energy sources to explore joint high-quality mining projects. As a mining machine R&D manufacturer, Canaan's main business is to build cutting-edge technology, develop and sell mining machines. Canaan's R&D team is researching ways to optimize the energy efficiency ratio of its mining machines to provide competitive products for potential green energy mining companies.

Canaan is also seeing a trend of miners moving to regions where energy prices are relatively low, such as South East Asia and the Middle East, where there is easy access to relatively cheap, clean, and waste energy. These groups of miners still require computing power and we are working to serve these customers.

Canaan remains focused on its medium to long-term goals, building capabilities to serve potential clients and business opportunities in the next few years. Canaan believes that it is especially critical in the bitcoin mining industry to always be ready to seize opportunities that arise.

Canaan Comments on How Crypto Winter has Impacted #Bitcoin $CAN

Sponsored