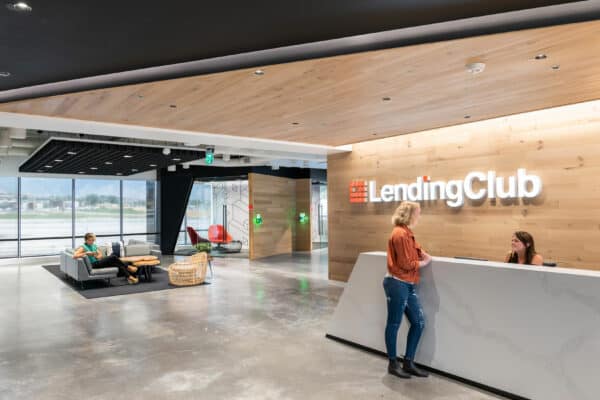 LendingClub (NYSE:LC), a top digital bank and online lending platform, has posted Q4 earnings along with full-year 2022 results today after the market close. The results were effectively in line with LendingClub's pre-release of results earlier this month. At that time, LendingClub announced that it was cutting its employee count by 14%, or 225 employees, while reducing costs and incorporating a reorganization plan.
LendingClub reported total net revenue for Q4 of 2022 of $262.7 million. Net interest income for the quarter was $135.2 million, a 63% improvement year over year. Loan originations were $2.5 billion during the quarter, compared to $3.1 billion in the prior-year period.
For the full year 2022, LendingClub delivered total net revenue of $1.2 billion, up 45% year over year. Net interest income for the year was $289.8 million.
Customer deposits more than doubled at the digital bank to $6.4 billion, primarily due to growth in online savings deposits.
LendingClub had pre-announced Q4 2022 and full year 2022 as follows:
Q4 2022: Revenue: $260  to $263 million and Net Income: $21 to $24 million
The full Year 2022: Revenue: $1.185 to $1.188 billion and Net Income: $287 to $290 million
Scott Sanborn, LendingClub CEO, commented on the results:
"Our fourth quarter results clearly demonstrated the benefits of our evolution into a marketplace bank. We significantly grew recurring revenue to offset the expected reduction in marketplace volumes. Looking ahead, in anticipation of a more challenging environment, we have streamlined our operations and will maintain our underwriting discipline. We also intend to remain profitable, while investing in-period earnings into loan retention to support future earnings. These actions will allow us to capitalize on growth opportunities as economic pressures abate."
LendingClub said it had "implemented significant cost reduction plan to more closely align the company's expense base with anticipated loan volume in 2023." Decades high inflation, rising interest rates, and a flagging economy are impacting the bank – like many other firms.

LendingClub said that due to the economic environment, it was providing guidance on loan originations that would decline from Q4 during Q1 of $1.9 billion to $2.2 billion. "Pre-provision Net Revenue" is anticipated at $55 million to $70 million.

Shares in LendingClub declined in after-hours trading by over 3% following a choppy trading session.

Sponsored