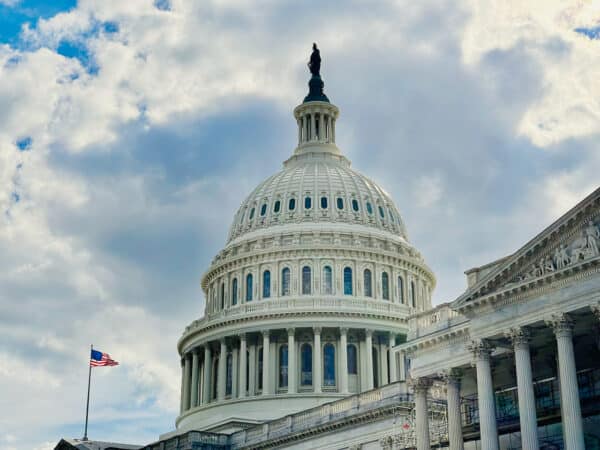 This coming Wednesday, February 8, 2023, the Subcommittee on Capital Markets, part of the House Financial Services Committee, will address access to capital as it looks to approve legislation aiming to improve funding for early-stage firms.
The hearing is entitled "Empowering Entrepreneurs: Removing Barriers to Capital Access for Small Businesses," and will review the JOBS Act of 2012 – the legislation that legalized online capital formation (crowdfunding) and what more can be done to improve the ecosystem.
The Subcommittee memo states:
"Despite the JOBS Act's success, regulatory and other barriers continue to impede small business growth, which hinders the United States' competitiveness at home and abroad. These burdens negatively impact smaller businesses, which make up 99 percent of all enterprises in the U.S. and employ almost half of our workforce."
Despite the JOBS Act's success, regulatory and other barriers continue to impede small business growth
Republican members of the committee believe that "Congress and regulators must adopt common sense, forward-thinking policies that reduce barriers and increase access to capital raising opportunities for American entrepreneurs."
The witnesses scheduled for the hearing include:
Mac Conwell, Founder and Managing Partner, RareBreed Ventures
Deborah Gladney, Co-Founder, WorkTorch
Doug Ellenoff, Partner, Ellenoff Grossman & Schole LLP
Darcy Howe, Founder and Managing Director, KCRise Fund
Ellenoff has been a long-time supporter of innovation in financial services and a staunch advocate of the JOBS Act from before it became law. He is also an advisor to the Association of Online Investment Platforms (AOIP).
Doug Ellenoff to testify in front of Subcommittee on Capital Markets
With the Republicans in control of the House, much of this legislation should be approved and sent over to the Senate which could be different story. At the same time, some of these bills should be able to garner bipartisan support as each of them help the economy in a different way.
The hearing will be live-streamed on the Committee's website starting at 2PM ET on February 8th.
The hearing arrives alongside a battalion of draft legislation seeking to improve access to capital and entrepreneurship in the country. These bills include:
H.R. ___, the "Improving Crowdfunding Opportunities Act" (Rep. McHenry)

This bill preempts state regulation of secondary transactions involving crowdfunding vehicles and clarifies legal liability for crowdfunding portals. It also increases the allowable aggregate amount companies can raise in any 12-month period from $5 million to $10 million and allows all non-accredited investors to invest up to 10% of the greater of their annual income or net worth. This bill also allows investment companies to participate in crowdfunding offerings and increases the offering size threshold under which an issuer may meet its financial statement requirements.
H.R. ___, the "Developing and Empowering our Aspiring Leaders Act of 2023"

This bill requires the SEC to revise the definition of a qualifying investment, for purposes of the exemption from registration for venture capital fund advisers under the Investment Advisers Act of 1940, to include equity securities issued by qualifying portfolio companies as well as investments in other venture capital funds.
H.R. ___, the "Improving Capital Allocation for Newcomers Act of 2023" (Rep. Timmons)

This bill modifies the Qualifying Venture Capital Fund Exemption under Section 3(c)(1) of the Investment Company Act of 1940 by increasing the cap on aggregate capital contributions and uncalled capital commitments from $10 million to $150 million and increasing the allowable number of beneficial owners from 250 to 600. It also increases the current beneficial owners limit for funds that rely on the broader exemption in Section 3(c)(1) from 100 to 200 beneficial owners.
H.R. ___, the "Regulation A+ Improvement Act of 2023"

This bill increases the offering amount that companies can raise under Regulation A from $50 million to $150 million, adjusted for inflation by the SEC every two years to the nearest $10,000.
H.R. ___, the "Unlocking Capital for Small Businesses Act of 2023"

This bill directs the SEC to finalize its 2020 proposed exemption from broker registration requirements for "finders" who help issuers raise capital in private markets from accredited investors.
H.R. ___, the "Helping Angels Lead Our Startup Act of 2023"

This bill defines an angel investor for purposes of the federal securities laws. It also clarifies the definition of general solicitation contained in the Securities Act to ensure that startups can discuss their products and business plans at certain events, known as "demo days," without such discussions being considered an investment offering.
Sponsored