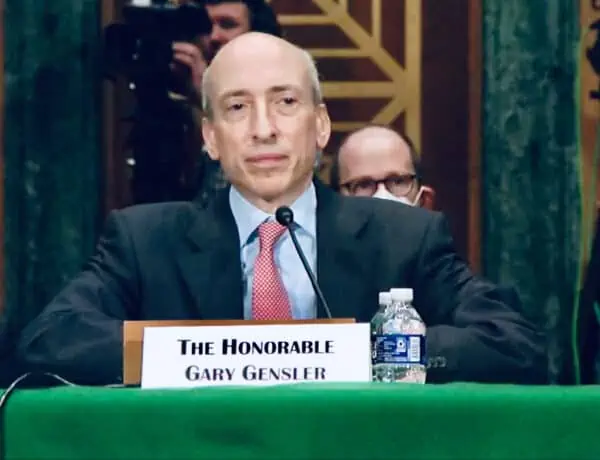 Representative Bill Huizenga, the Chair of the Subcommittee on Oversight and Investigations, part of the House Financial Services Committee, has sent a letter to SEC Chair Gary Gensler demanding he hand over documents surrounding Sam Bankman-Fried and the collapse of the crypto exchange. The letter is also signed by the HFSC Chair, Patrick McHenry.
In the letter, Gary Gensler is required to provide "all records and communications between and among any employee in the SEC's Division of Enforcement, including but not limited to Gurbir S. Grewal, for the period of November 2, 2022, to February 9, 2023, referring or relating to the charges filed against Sam Bankman-Fried."
All communications with the Office of the Chair and any other SEC employees are demanded as well.
Gensler is given until February 24, 2023, to comply with the demand.
Members of Congress have long lamented that Gensler has been relatively inconspicuous at House hearings during his tenure. With the takeover of the House by the Republicans, this will soon change.
As has been widely reported, Sam Bankman-Fried was the second largest donor to the Democrat party in the run-up to the last election cycle. Bankman-Fried was a regular suspect on Capitol Hill – including the offices of SEC Chair Gensler.
Expect the Subcommittee on Oversight and Investigations or the full Committee to schedule a hearing with Gensler in the near future.
Since @garygensler won't abide by his own polices to "come in and talk", the House GOP will hold him accountable. Today, as promised, our oversight of the @SECGov begins with a request for documents surrounding their interactions with @SBF_FTX, @FTX_Official, and @TheJusticeDept pic.twitter.com/cQ9L66I0t5

— Rep. Bill Huizenga (@RepHuizenga) February 10, 2023