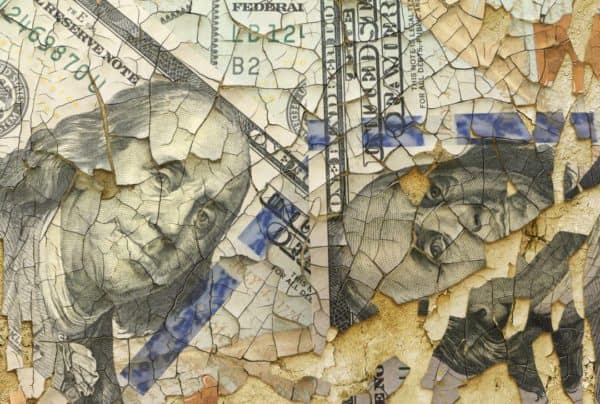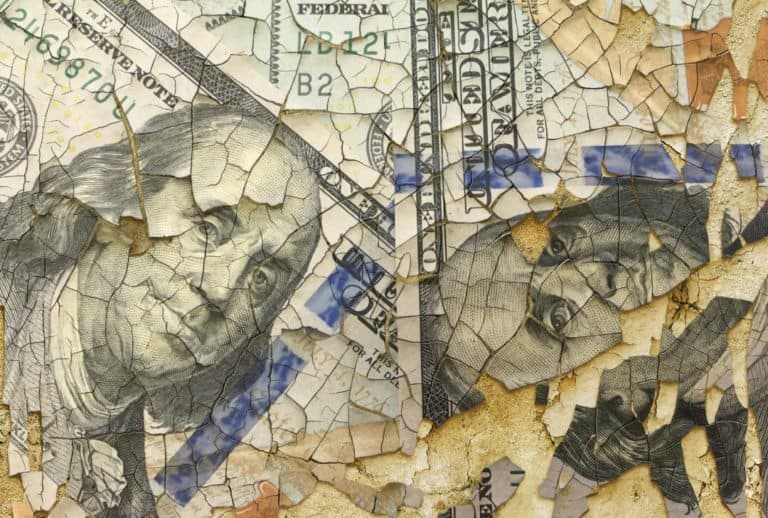 The Federal Reserve Bank of New York's Center for Microeconomic Data has published its quarterly report on consumer credit and debit, delivering disconcerting news. According to the Fed report, credit card balances increased $61 billion in the fourth quarter to $986 billion, topping the pre-pandemic high of $927 billion.
Aggregate household debt and credit increased $394 billion during Q4, rising to just shy of $17 trillion ($16.9 trillion). Balances are $2.75 trillion higher than at the end of 2019 and before the COVID health crisis took hold, paralyzing the economy.
Mortgage balances increased by $254 billion in Q4 2022, rising to $11.92 trillion or a $1 trillion increase as of December 2022.
Auto loan balances increased by $28 billion in Q4. Student loan balances now stand at $1.60 trillion, up by $21 billion from the previous quarter. In total, non-housing balances grew by $126 billion.
At the same time, Q4 mortgage originations tanked by $498 billion
Delinquencies increased across the board following historic lows. The delinquency transition rate for credit cards and auto loans increased by 0.6 and 0.4 percentage points, respectively.
Wilbert van der Klaauw, Economic Research advisor at the New York Fed, said that credit card balances "grew robustly in the 4th quarter." He added that "stubbornly high prices and climbing interest rates may be testing some borrowers' ability to repay their debts."
At the same time, prices are rising, and employment continues to report strong numbers, creating a bit of a conundrum for policymakers.
Part of the challenge is there is a ton of stimulus in the queue following damaging spending programs signed into law during the Biden administration. This fiscal stimulus battles the Fed's attempt to drive inflation lower. At the same time, the administration has been hostile to the oil and gas industry which has helped to push the cost of energy higher.
---
Flow into Serious Delinquency (90 days or more delinquent)
| | | |
| --- | --- | --- |
| CATEGORY1 | Q4 2021 | Q4 2022 |
| MORTGAGE DEBT | 0.3% | 0.57% |
| HOME EQUITY LINE OF CREDIT | 0.3% | 0.51% |
| STUDENT LOAN DEBT | 1.1% | 1.02% |
| AUTO LOAN DEBT | 1.6% | 2.22% |
| CREDIT CARD DEBT | 3.2% | 4.01% |
| OTHER | 2.9% | 3.96% |
| ALL | 0.70% | 1.03% |
---
Household Debt and Credit Developments as of Q4 2022
| | | | |
| --- | --- | --- | --- |
| CATEGORY | QUARTERLY CHANGE * (BILLIONS $) | ANNUAL CHANGE** (BILLIONS $) | TOTAL AS OF Q4 2022 (TRILLIONS $) |
| MORTGAGE DEBT | (+) $254 | (+) $993 | $11.92 |
| HOME EQUITY LINE OF CREDIT | (+) $14 | (+) $18 | $0.34 |
| STUDENT DEBT | (+) $21 | (+) $19 | $1.60 |
| AUTO DEBT | (+) $28 | (+) $94 | $1.55 |
| CREDIT CARD DEBT | (+) $61 | (+) $130 | $0.99 |
| OTHER | (+) $16 | (+) $69 | $0.51 |
| TOTAL DEBT | (+) $394 | (+) $1323 | $16.90 |
Sponsored