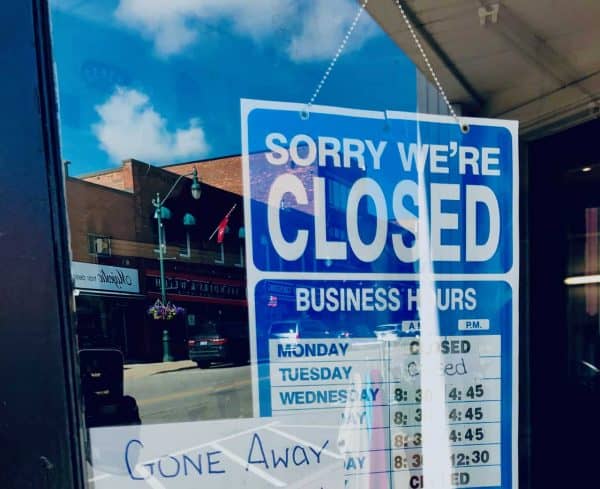 The Federal Deposit Insurance Corporation (FDIC) has decided to wind down the operations of Silicon Valley Bank (NASDAQ:SVIB), following a capital deficit and an effective run on the bank. SVB has long been a top business bank for startups based in Silicon Valley and around the world.
Shares in Silicon Valley Bank were halted this morning as the bank announced it was raising new capital for the firm – an announcement that created more fear than assurance. Chatter indicated that SVB was unable to raise capital, and an attempt to find a buyer was inconclusive.
The FDIC, in partnership with the California Department of Financial Protection and Innovation, decided to close the bank in a move to protect insured deposits. This means accounts holding $250,000 or less will be safeguarded. The FDIC has created the Deposit Insurance National Bank of Santa Clara (DINB). The FDIC has immediately transferred insured SVB deposits to the DINB.
The FDIC said that all insured depositors will have full access to their insured deposits no later than Monday morning, March 13, 2023.
For uninsured deposits, the FDIC said it will pay an advance dividend within the next week. Uninsured depositors will receive a receivership certificate for the remaining amount of their uninsured funds. As the FDIC sells the assets of Silicon Valley Bank, future dividend payments may be made to uninsured depositors.
According to the FDIC, Silicon Valley Bank had 17 branches in California and Massachusetts. The main office and all branches of Silicon Valley Bank will reopen on Monday, March 13, 2023. The DINB will maintain Silicon Valley Bank's normal business hours. Banking activities will resume no later than Monday, March 13, including online banking and other services. Silicon Valley Bank's official checks will continue to clear. Under the Federal Deposit Insurance Act, the FDIC may create a DINB to ensure that customers have continued access to their insured funds.
As of December 31, 2022, Silicon Valley Bank had approximately $209.0 billion in total assets and about $175.4 billion in total deposits. At the time of closing, the amount of deposits in excess of the insurance limits was undetermined. The amount of uninsured deposits will be determined once the FDIC obtains additional information from the bank and customers.
Silicon Valley Bank is collateral damage from rapidly rising interest rates that undermined the valley of bonds held on its balance sheet. Bonds have an inverse relationship with interest rates. As rates rise, bond prices decline, thus creating insufficient funds to cover deposit balances. Banks typically make most of their money from lending and investing. It has been claimed that SVB purchased long-term assets when interest rates were near zero. Today, benchmark rates are far higher. The failure of SVB is one of the largest in history.
Silicon Valley Bank in the UK issued a statement that it has a separate balance sheet as a "standalone, independent UK-regulated bank."
Erin Platts, CEO and Head of EMEA, stated:
"As a reminder, Silicon Valley Bank UK is a standalone entity with its own balance sheet and governance structure. SVB has supported investors and innovators for 40 years and we have been so humbled with the consistent drum of support coming from our UK investor and founder community in last few days. We appreciate that this is a concerning time for our clients so we are working tirelessly to support them and give more context"