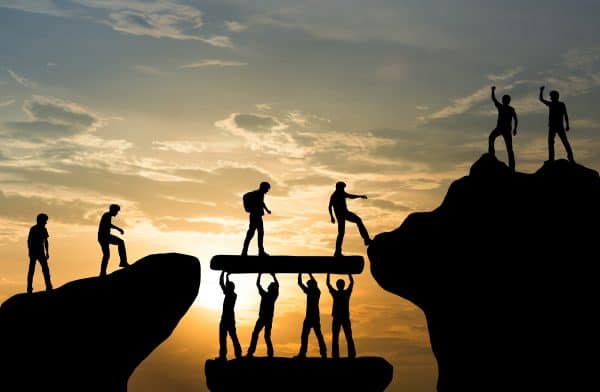 At a time when thousands of businesses across the globe face closures and severe negative economic impact due to the outbreak of COVID 19, Wisefund has emerged as a ray of hope for European small businesses. On March 17, the crowdfunding portal has announced financial support on easy and affordable terms for the SMEs that have taken a financial hit because of the pandemic and the resulting stringent restrictive measures.
The funding program launched by Wisefund isn't a charity initiative offering financial assistance. Instead, this crowdfunding loan program revolves around connecting business owners in need of support to the compassionate people around the world willing to lend a helping hand. Rather than directly offering financial assistance, Wisefund will publish funding requests, find out the audience willing to support, and make a very quick review.
"If people all over the world approach the present condition with hope and understanding, many businesses may not have to struggle financially during the crisis. Our approach is simply to get a meaningful connection between those who are in need with those who are willing to support," said Wisefund CEO Ingus Linkevics.
Wisefund's COVID 19 crowdfunding loan program offers loans from 10,000 € up to 250,000 € to businesses that have suffered sales decreases of 25% or more. To support business in these tough times, low to medium interest rates are being charged. All applications are reviewed within 2-3 business days and published within the quickest possible time. To maximize the benefit of its clients, Wisefund doesn't charge any commission whatsoever.

The crowdfunding program by Wisefund is open to all European small businesses with established history, operation, and assets. To ensure that the funding support reaches the right hands, business ideas that are questionable or impractical are not entertained by Wisefund. This reliable program can also be of great help for industries that have traditionally found it difficult to obtain quick funding from banks.

Wisefund is a business crowdfunding portal dedicated to building secure bridges between lenders and borrowers. As of now, the company has been instrumental in providing over 4M in unsecured loans to businesses. Their vision is to create a mutually favorable business environment that benefits all parties.

Wisefund's crowdfunding platform also offers an excellent average return of 18.32% per year on investor's money. The platform encourages potential investors to be a part of its funding program and help European business owners survive the ongoing Covad-19 crisis while making a serious profit on investment.

Wisefund was launched with the vision of challenging the status quo of a saturated financing market to make it fair and enjoyable. Committed to the principles of transparency, good governance and responsible behavior, the company has created a mutually favorable environment that benefits all parties through secure transactions and profitable returns.

Coronavirus affected European SMEs looking for emergency funding support are requested to visit https://bit.ly/2vMyiRc

Sponsored Links by DQ Promote