The CEO of CrowdFunding Incubator LLC (CFI), Douglas E. Castle announced today that the company had finalized its negotiations with Zsolt Zsofka, Chairman of Hi9 Technologies, and that Hi9 would be one of the first selected companies to be showcased on the CFI website, scheduled to be open to the public by the end of this week. Hi9 has found a means of numerically quantifying and transmitting the energy state and activation (activity) potential of any user at any given time, or over periods of time in order to establish patterns.


Hi9's unique system in both mobile and web application formats represents a breakthrough in the areas of self-knowledge and personal growth; communications between any number of individuals; business management; team and individual coaching for groups and organizations; innumerable medical and healthcare applications; all types of sports training, and a host of other applications where either individual or group activities have to be optimally timed.
CFI will be putting up a pavilion for Hi9 upon the opening of its crowdfunding and business resources website, and the funding requirement in order to bring the first of Hi9's flagship mobile and web applications to full customer support for its projected user base will be $250,000. The outlook for Mr. Zsofka's company and for its financing are exceptionally promising.
At present, visitors to the Hi9 Infocenter Site will have an opportunity to study and learn about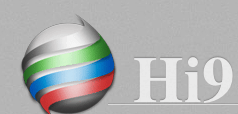 the technology and its potential, and to propose specific functional or industrial uses for the technology. It is anticipated that many a doctoral thesis and academic article will be centered around the Hi9 mobile and web application formats and their vast possibilities for the advancement of Human potential and excellence of achievement.

CrowdFunding Incubator LLC will be providing a platform for several exceptional early-stage and high-growth profile organizations spanning a variety of interests and industries. Each will feature not only a well thought-out and potentially paradigm-shifting business plan, but a system of rewards to contributors which will represent a significant improvement over the "all or nothing at all" standard which currently pervades the crowdfunding industry and fails to deliver true value to contributors and supporters at the very outset of their donation of funds. CFI is as entrepreneurial and innovative as its selected clients.

Sponsored Links by DQ Promote