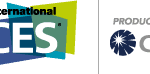 Power-up! PC gaming giant Valve confirms plans to make its own "Steam Box" console, and invests in hardware-maker Xi3.
Special attack! The boss of Ouya, the crowdfunded Android console, meets games developers and accessory partners in Las Vegas just weeks before revealing her device's launch line-up.
The Consumer Electronics Show is usually a relatively minor event in the gaming calendar, but the fallout from this year could disrupt the industry just as it readies for the launch of a new PlayStation and Xbox.
Geek-led gadget
Read More at BBC