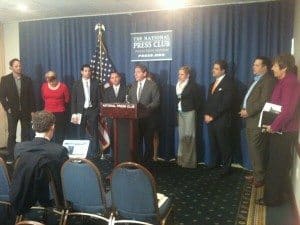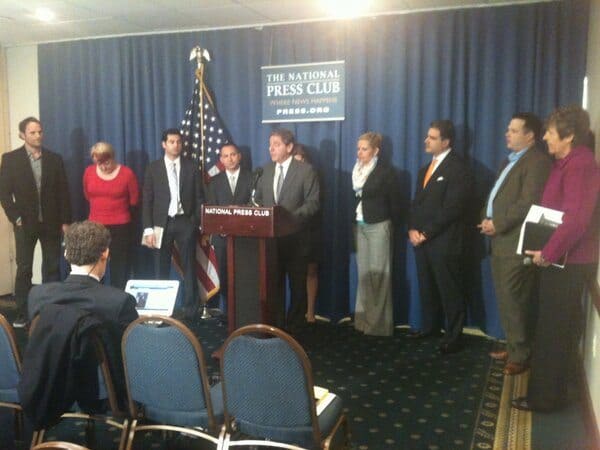 According to sources in the crowdfunding industry who were present for yesterday's meetings in Washington, there is reason for cautious optimism in regards to Title III implementation.
The message from the industry was clear; We've examined the problem domain and we're ready to go, but we need this important piece of legislation to go into effect.
A group of about a dozen industry representatives met with representatives from Capitol Hill, the White House, the Treasury, small business advocacy groups and others to convey their readiness for crowdfunding's implementation.
Prominent VC and angel investor Judy Robinett was most impressed by the overwhelming support from Capitol Hill, and she believes those involved in other forms of capital formation are starting to come around as well. "The global momentum continues to climb," she said. "While initial comments I heard from angels said this would be a market for lemons, we now see angel groups approaching platforms to syndicate their deals." Follow @judyrobinett
CfPA PR committee chair Joy Schoffler was also pleased by the meetings. "The SEC was very positive at the meetings yesterday. They are very aware that they need to make (crowdfunding) work for entrepreneurs without being cost prohibitive." Follow @joyschoffler
Many stakeholders stressed that current SEC chair Elisse Walter holds the proverbial cards when it comes to crowdfunding's progress. By all accounts Title III rulemaking is in an advanced draft stage and is nearly ready for public comment. Stakeholders urged that submission take place as soon as possible.
Title II has already gone through the public comment period and will likely be the first to implemented. This part of the JOBS Act lifts the ban on general solicitation for securities available to accredited investors.
As an example of industry readiness, equity platform SeedInvest demonstrated their technology at the SEC. They highlighted their focus on crowd intelligence, investor protection and networking as an example of how the industry plans to self-regulate.
Recently the news has been rife with trepidation regarding possible overregulation by the SEC, but industry participants were pleased by the SEC's general acknowledgement that overregulation may stifle innovation in the sector.
The concern now rests around the timeline for public comment and the looming instatement of Mary Jo White as SEC chairman. Chairman Elisse Walter must decide whether or not to move forward or to hold back on any major progress until Ms. White takes her post.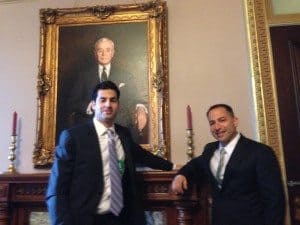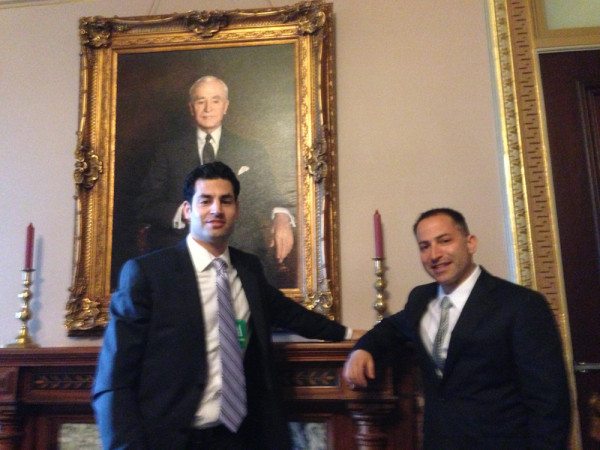 Crowdfunding stakeholders clearly have a lot to lose if confronted by any more delays. SeedInvest co-founder Ryan Feit (pictured with Woodie Neiss) worries that an extended delay may result in a weaker crowdfunding industry once rules are finalized. "There's already attrition in the industry," Feit said. "There are already people that put up landing pages starting last May and have dropped out… Startups are very sensitive entities, they have a limited shelf life and if they're not delivering early on they're not going to make it."

He made sure to convey this concern in Washington. "The thing that I mentioned on Capitol Hill multiple times yesterday is… every day that goes by more and more (startups) will have to throw in the towel, but even more importantly for every person in the crowdfunding space that fails there will be dozens of other startups and small businesses that fail because they can't access capital. It's a real problem." Follow @ryanfeit

For now, the industry is forced to watch as the SEC continues the process of defining rules. Those rules will eventually dictate how small businesses are allowed to raise money from the crowd. For those who have already made an investment in the crowdfunding industry, time is of the essence.

Sponsored Links by DQ Promote