When I have a great idea, I love to just dive right in and make it happen. None of these planning shenanigans. I'm a big fan of the try, observe, learn, rinse and repeat method.
I've also learned that when you have tools to make the trying easier, you should use them! Especially when those tools have been created and proven to work by other people that have already tried.
After funding dozens campaigns on multiple networks (mostly Kickstarter), as well as talking with successful and "not yet successful" campaign creators, people at Kickstarter, and soon to be successful campaign creators, I've built a simple calculator to help plan out the financial aspect of your campaign.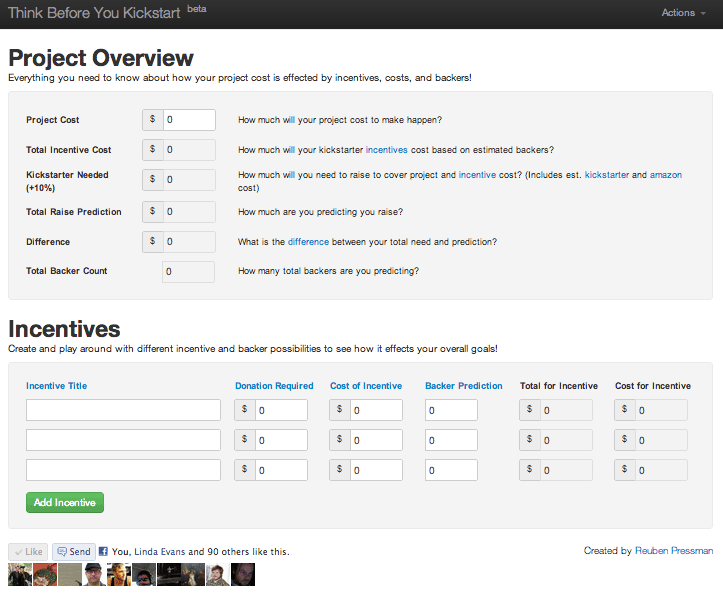 Read more about how it works at philanthrogeek.com or check out the calculator here

Sponsored Links by DQ Promote