As crowdfunding quickly evolves as an accepted form of financing for your business, project or whatever compels you – it is inevitable that alternatives to the Kickstarter / Indiegogo duopoly evolve.  There is something to be said for being first, but over time, competitors will slowly appear. The current crowdfunding leaders are revolutionary and great.  The forthcoming equity platforms will undoubtably be incredible as well.  But for some crowdfunders perhaps the do it yourself path is more y0ur thing.  Below is a list of some of the various white label crowdfunding platforms available now.
Selfstarter has an interesting story which we have covered extensively on these pages.  Rejected by Kickstarter, tech start up Lockitron decided they were pretty smart and did not let rejection slow them down.  Within 25 days of being turned away by the crowdfunding giant the guys at Lockitron had their own platform!  Pretty cool.  If you are a developer, or perhaps just dangerous with code, hop on over to Github and download the source. Pay no fee or percentage of your take.  100% organic open source code.
What happens when you open source code (and it is good)?  People use it.  The team at Crowdtilt have put some effort into building upon the Selfstarter

platform and launched their own variation of the Selfstarter platform.  Their aim is to make it so you don't have to touch a line of code to get your site up and running.  Still in beta as this writing and invite only for now but certain to launch soon.
Ruby on Rails guru Mike Pence is behind the effort here.  Originally Pence worked on the team that put the magic in to Kickstarter.  While working on

veteran crowdfunding site Sprigster he realized there was an opportunity to create a crowdfunding platform like wordpress is to the CMS.  Enter Hayduke Labs and Saguaro – their platform for crowdfunding.  This platform starts at $2000 for a year but there is a lot in the package.  Medstartr is currently one of their clients.
Launcht dubs themselves the perfect turnkey solution for your crowdfunding initiative.  They are also looking to get into the equity crowfunding game once itbecomes legal in the United States (hopefully later this year).  There are several case studies listed on their site so you can learn from others.  Pricing is undisclosed.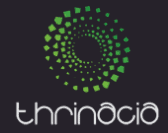 Beyond the cool name that actually is an island from Homer's Odyssey, Thrinacia is a Software as a Service (SaaS) platform which labels itself 100%customizable.  Another turnkey operation, their list of features is quite long.   They are able to both run as a portal or operate for a single campaign.  This is another open source platform so it is available at no charge.  One caveat though, they are currently crowdfunding development of their platform now – so not quite available for release but certainly soon.
Straight to the point with their branding here.  Crowdfundingsite is exactly what its name states.  A single site license goes for only $165.00 and includes an impressive feature list.  50% off introductory offer is currently available for purchasers.

I have no idea what a Towema is.  Sure it is a crowdfunding platform but the name comes from where?  Probably someones pet.  This is another Rails project started by two reformed Googlers based in San Francisco.  Pricing is $19 per month and 1% commission from campaigns.  Oh – and I just figured out what Towema stands for –  Together We Make as they wanted to emphasize the collaborative nature of crowdfunding.

Mimoona is a plug and play platform for quick customization.  Features include 24/7 support.  Fully integrated with Google Analytics, MailChimp, AddThis etc.   Choose flexible or all or nothing campaigns. Whichever suits your strategy.  And you do have to pay. But you only have to pay when you start to make money!  2.5% on any funds raised.


IgnitionDeck is a WordPress plugin that allows crowdfunders to use the world's most popular CMS as their very own personal crowdfunding platform. IgnitionDeck is currently in beta, but it has been around for a while. The plugin allows project creators to accept donations in 15 currencies. It also integrates with MailChimp and Aweber email lists so you can easily capture a list of backers or potential backers. For a one-time fee of $59 this is one of the cheapest options currently on the market.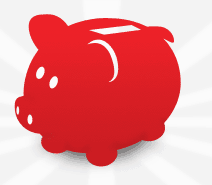 Invested.in powers the technology to launch other crowdfunding sites, whether those be individual campaigns or entire crowdfunding platforms. The Invested.in team will create a branded crowdfunding experience on your behalf.  They have multiple levels of service and hope to be the "WordPress VIP" of crowdfunding going forward.

CrowdValley provides a host of services to those running or interested in running crowdfunding portals of all sorts. The platform is backed by the GrowVC group. Clients include securities professionals, broker-dealers and entrepreneurs looking to carve out their place in the crowdfunding space. CrowdValley offers a self-supported product that is free of charge. Professionally supported installs start at around $5,000.

If we missed your platform it is never too late.  Please email us  at [email protected]  Politely share your cool crowdfunding platform and all its glorious features.  We would love to hear from you.

Sponsored Links by DQ Promote