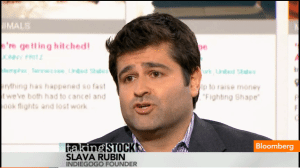 It's fun to ponder the awesome disruptive power that equity crowdfunding might have over the venture capital industry. The very people who spend their days plotting the disruption of any industry touched by technology are themselves displaced by hordes of technology-enabled angel investors. How ironic.
VCs are even playing along. Take FirstMark Capital Managing Director Lawrence Lenihan's response when asked if crowdfunding platforms threaten his business: "Why should I as a VC not view that my industry is going to be threatened?" (See Video Below)
We've all heard ad nauseum about the JOBS Act, the proliferation of equity crowdfunding platforms (of which there are now over 200) and how they're going to turn everyone and his grandmother into a startup investor.  But could this realistically threaten the protected kingdom that is venture capital?
Read More at TechCrunch