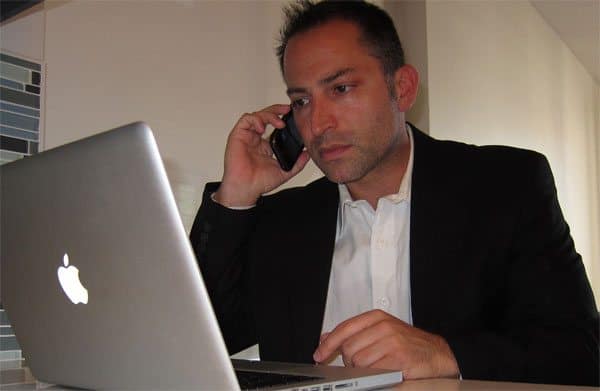 Two weeks ago I was sitting in on a web chat held by the United States State Department. The subject was crowdfunding. Jessica Jackley of popular microloan platform Kiva and Sherwood "Woodie" Neiss of the Startup Exemption and Crowdfund Capital Advisors were discussing crowdfunding in a global context.
During the hour-long Q&A, Woodie referred to the passage of the JOBS Act and crowdfunding's implementation as "re-regulation." I found that to be a profound statement. It certainly doesn't align with how some in the media have been portraying crowdfunding to this point. Crowdfunding is referred to largely as an exercise in deregulation, and even a dangerous one depending on who you're reading.
I reached out to Woodie to get clarification on his statements (you can read the full interview here), and I asked specifically about this "re-regulation" statement. Here is what he had to say:
"Deregulation is throwing out the process.  Re-regulation is adapting the process to the times.  Crowdfunding is about bringing the securities laws to the Internet Age to allow the SEC to do its job better (investor protection) while allowing capital to form (flow)."
He goes on to offer the reminder that crowdfunding…
Mandates disclosure on SEC-registered websites
Requires investors to complete an investor education component prior to investing
Mandates audits for raises over $500,ooo.00
Requires a background check prior to anyone investing
Most of all, the JOBS Act was written with the Internet in mind from start to finish. ARPANET wasn't yet a glimmer in Al Gore's eye (rimshot) when the Securities Acts of 1933 and 34 were implemented.
When you consider all of the mandates and rules that are about to be put in place in some form, it's hard to say that Titles II and III of the JOBS Act constitute clear de-regulation. Maybe this is just a different kind of regulation: lightweight, streamlined and focused rules aimed at funneling capital from individuals into small businesses in a transparent way.
In a way, this is how a small business would govern. The Startup Exemption was drafted by a bunch of entrepreneurs. It would later serve as the underpinning of the JOBS Act, so I suppose small businesses did govern in this case.
New businesses and the entrepreneurs that create them are intrinsically adaptive, responsive to change and driven by market realities. If they don't possess these traits they fail.
If a small business operated like our government what would its fate be? Consider the fact that 80 years after the Securities Acts and two decades after the Internet went mainstream, we're finally considering the Internet in how we approach capital formation for small businesses.
To answer my own question, that business would have shut its doors long ago.
Soon investment crowdfunding will be legal for everyone in the United States, and the process of educating the public about this new asset class will kick into high gear. For the first time we will see whether or not crowdfunding will work in the United States in its current iteration.

Whether or not it "works" as is is largely irrelevant. This is a chance to serve and learn from small businesses.

What would a small business do if faced with the reality that their original thesis was flawed? A small business would iterate quickly. What would a small business do if everything is going well? It would still iterate quickly, because good enough isn't good enough. We would be well served by attacking access to capital with the same level of zeal.

I know, I know… nothing happens quickly in government. Dare to dream of a world where the SEC monitors investment crowdfunding closely and moves to iterate on its implementation rapidly.

The reality is that things move fast in 2013. This time around 80 years isn't going to cut it.

Sponsored Links by DQ Promote