Sean Folkson has created a product called NightFood, a bar meant for those that have a hard time making it through the evening without snacking. There is plenty of research to suggest that eating late at night can contribute to an unhealthy lifestyle. NightFood aims to help those that struggle with late night cravings by offering a nutritionally balanced alternative that takes the night life into account.
The project has a long way to go to reach a $50,000 goal, but in crowdfunding anything is possible, and Sean has some experience that may help him in his quest to reach that goal. I recently had a chance to chat with Sean about his product, his crowdfunding strategy and his ultimate hopes for NightFood as a product.
Crowdfund Insider: What gave you the idea to create Nightfood? Have you battled with hunger late at night in the past?
Sean Folkson: Yes, I used to have trouble sleeping, and I'd eat all kinds of things at all hours of the night. I was up to 195 lbs, and couldn't take it anymore. I decided to do something, and started eating healthier and working out. But, I still wasn't sleeping. So, now, instead of eating regular junk at all hours, I was eating work-out bars like Myoplex. I'd often have dinner at 6-ish, and then a myoplex bar at 9-ish, and another one at 12-ish (and sometimes another at 2-ish right before bed). I got to wondering if there was a nutrition bar that was a better nighttime option compared to eating a pre-workout or post-workout bar. There was nothing on the market, and that's when I had the initial idea. Years later, I decided to launch. This was after I saw powerful trends with scientific community and the media media talking more and more about how many people suffered from lack of quality sleep, and also about the link between nutrition and sleep
How hard has it been to go from concept to final product?
We knew it was important to get every aspect of the bars perfect. Our formulators were charged with creating a bar that was effective at aiding sleep onset and supporting better quality sleep. But that wasn't enough. The bars also needed to be tasty enough to satisfy the powerful late-night cravings so many of us get for junk, but needed to do so with a healthier profile. There's a pretty fair consensus among sleep and nutrition experts in terms of what qualities a bedtime snack should have (caloric content, nutritional make-up, etc…). We knew we needed to stay within those guidelines as well. Each bar is only 150 calories, but has ingredients to help take your hunger away as well.

Getting everything right was a long and expensive process. But, from the testimonials and feedback we get from our first wave of customers, we pretty much nailed it!
Tell me a bit about your team. Who are you working with and what do they bring to the table?
First off, I couldn't have done this without Peter Leighton. Peter is a nutrition industry veteran who has brought dozens (if not hundreds) of new products to market. Over the last 15 years or so, at some of the companies he's worked for, he's been in charge of marketing and distribution of thousands of SKU's within the nutrition and dietary supplement categories. He's been there with me every step of the way.

Our FDA attorney, Alan Feldstein, is one of the top guys in the field of dietary supplements. Lots of supplement companies have gotten in trouble recently because they weren't clear on what is and isn't allowed by the FDA. Having an expert like Alan on our team is a great plus.

From a formulating standpoint, we have Alan Roberts and the guys at our manufacturing facility. I'm so excited to know that we're easily going to be able to go from having one great flavor to having 6 or 8 once the line is mature. Having a handful of great flavors means more people will have several flavors that they love, so they can eat a few bars a week while still fulfilling the need for variety.
Why crowdfund this and why choose Indiegogo as your platform?
We decided to crowdfund because the individual angel investors we've been talking to haven't been able to commit to such an early stage company. We need enough money to produce new product so we can do a test in one of the big-3 pharmacy chains, so there was a finite amount of money needed to reach a milestone, which I think is important in crowdfunding. By hitting our crowdfunding target, and being able to take the next step, that will not only help us move forward, but will make it easier for the angels to get off the fence and make the decision to invest.

Quite frankly, we're not thrilled with Indiegogo, but perhaps that's for another article?

We originally wanted to go with KickStarter, but they don't take dietary supplements. IndieGoGo seemed like the next best choice. And, once I saw that they had campaign tracking, I got the idea to go back to my roots, and utilize affiliate marketing tactics. We've got a few big-time potential affiliates that we're talking to. If we're able to land one, I think it will definitely push us over the top and beyond.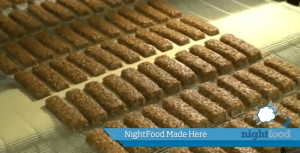 What have you done marketing-wise with your campaign? Any tips for other crowdfunders?
I've believed all along that the biggest challenge is getting eyeballs on your campaign. If nobody knows about your raise, you'll never hit your target. On the other hand, if you get enough people to your page, you almost can't fail (assuming the video, rewards, and everything else are right).

You can't just launch a campaign and hope people show up. Strategically build everything about the campaign to help you get the audience you'll need to reach your target. Identify niches, make media contacts in advance, and set up any marketing partnerships long before you launch. We're scrambling right now because we rushed our launch so it would coincide with the start of Daylight Saving Time. If I had to do it over again, I think we'd have taken another few weeks to get some other pieces in place before going live.
What would it mean to reach your goal?
2 nights ago, I was sitting with my 3 year old son Benjamin. We were having our bedtime snacks. I was eating my NightFood bar, and he was eating a banana with peanut butter. He asked for a bite of my bar, and I told him NightFood was just for grown-ups. He looked at me and said "When I grow up, I want to eat a NightFood bar." It almost brought tears to my eyes for so many reasons.

Reaching our goal means we'll be able to launch nationally, and be able to provide people a better, more convenient, healthier option. I love the idea that what we're doing improves the quality of life of our customers in so many ways. Better sleep touches every aspect of your life, and that makes NightFood feel like much more than a business to me. I love the idea of helping millions of people live better, more fulfilling lives.

And, I want the company to be around when Benny is old enough to finally eat one of our bars.
Have a crowdfunding offering you'd like to share? Submit an offering for consideration using our Submit a Tip form and we may share it on our site!

Sponsored Links by DQ Promote