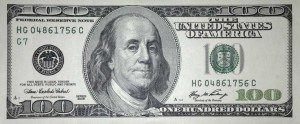 Crowdfunding is all the rage. Even the SEC recently blessed one type of crowdfunding for which there was risk of an enforcement action. Several in the early-stage ecosystem have called for venture capitalists to "up their game," as alternative paths to financing create competitive threats to both incumbent firms and the venture model itself. I think drawing parallels between crowdfunding and VC investment is inappropriate — conflating several important factors, most of which have to do with whether a founder is dealing with a good VC partner or a lousy VC partner.
There will always be good VCs and bad VCs from a founder perspective, and the presence of crowdfunding is unlikely to impact this phenomenon. That said, here is the compare/contrast as I see it between crowdfunding and VC funding (assuming one is dealing with a quality VC who acts as a true partner with management).
Please note that I am not looking to specifically address of whether crowdfunding may or may not be a good vehicle for accessing early-stage investment opportunities.
Read More at CNN Money