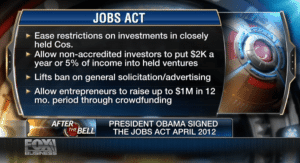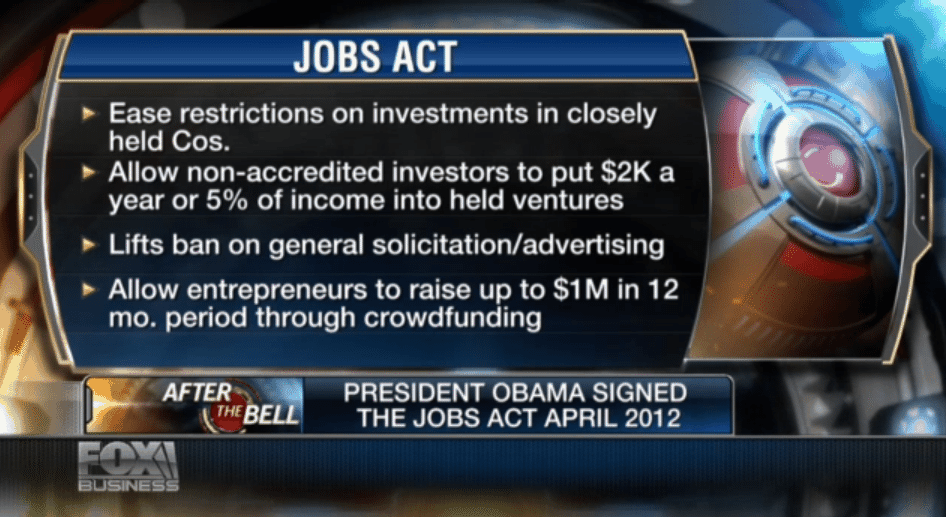 CrowdIt, today joins the crowdfunding industry in recognizing the one-year anniversary of the signing of the Jumpstart Our Business Startups (JOBS) Act by President Obama. The bill will allow entrepreneurs to fund small businesses through a new crowdfunding model that provides equity shares in startups. CrowdIt believes the JOBS Act will help spur small-business growth and be a catalyst for the New American Dream. The company recently launched its new site designed to help "dreamers" not only fund projects, but receive the support they need to succeed – including peer review, business networking and expert advice.
"The JOBS Act will help ignite economic growth by enabling startups to raise capital in a non-traditional way – essentially leveling the playing field for anyone with a great idea and the desire to succeed," said Jason Graf , CEO and co-founder of CrowdIt. "We applaud the government for taking this bold step toward job creation and economic independence."
The JOBS Act was passed in Congress on March 8, 2012, and originated from the Entrepreneur Access to Capital Act introduced by Rep. Patrick McHenry (R-NC). The legislation had strong bipartisan support throughout, passed with a 73 percent majority in Congress and was signed by President Obama on April 5, 2012. The law will allow businesses to raise up to $1 million in capital through crowdfunding, an industry expected to grow to $300 billion over the next few years.
Before the law takes effect, the Securities and Exchange Commission (SEC) must first outline specific provisions for the JOBS Act. The deadline was originally set for Jan. 2013, but the bill still has not been finalized. Newly appointed SEC leader, Mary Jo White , has named the JOBS Act as a top priority during her term.