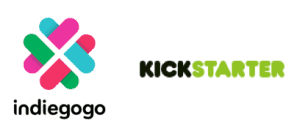 To raise $15,000 for a new business venture, Sacramento artist Danny Scheible went the route of many creative professionals: crowdfunding. In a matter of weeks, his online appeal to launch a new line of quirky eyeglasses scooped up more than 200 interested donors.
In amounts ranging from $5 to $1,000, backers of his "Hacker Glasses" surpassed the initial goal, promising donations of more than $16,000.
For Tapigami, Scheible's masking-tape art venture that's moving into a new Downtown Plaza gallery space, raising money online was a natural.
"It's the best designed system to fund any sort of creative project," said Scheible, who's become a renowned young artist using a decidedly unconventional medium: masking tape. "There's no other place where you can publicly ask for money and people feel comfortable contributing. It's the best format out there for a creative person who doesn't have a business background to get started."
Read More at SacBee