In new research report, "Capital Reformation: Alternative Financing and the Fate of Intermediaries," TABB Group examines the emerging business models that are enabling smaller investors to provide short- and long-term funding for small- and mid-sized enterprises (SMEs) that account for over 99% of the companies in most economies.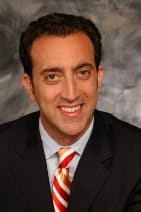 "Wall Street is no longer a protected class," says Adam Sussman, a TABB partner, director of research and co-author with contributing analyst Deepali Nigam. "Intermediaries' roles and business models are shifting, focusing on platforms, aggregation and agency, resulting in a reformation in how capital markets will function, with alternative financing stepping up."
The new report explores the intersection of the SME funding market and emerging alternative financing mechanisms. It reviews the causes of declines in the bank loan sector, the regulatory changes enabling new forms of financing and the impact of those changes on traditional capital markets intermediaries, including investment banks and exchanges.
TABB currently estimates that alternative methods have raised $47 billion for SME's globally, but "this is a small fraction of the overall SME market," says Nigam. Current regulatory and secular trends are expected to drive this market to over $150 billion by EOY 2015. At the heart of this capital reformation is a mechanism that allows investors to connect with each other and to the issuer, a trend called crowdfunding.
Under the new JOBS Act in the US, crowd funding allows a company to pool up to $1 million from investors without registering with the SEC, or up to $2 million if the firm provides the SEC with audited financial statements reducing costs for issuance, as long as they raise funds through a registered funding portal.
Limited in the US now to rewards- or charity-based projects, crowdfunding is a non-recourse, pre-payment mechanism, but its premise is to attract investors to different types of SMEs – start up, growth, expansion and rebirth. Different existing and emerging crowdfunding platforms serve different types of investing strategies, such as reward, debt and equity. The TABB report lists eight leading sites in the US, the UK, Germany and globally.
Alternative financing poses some of the same challenges to the primary markets that automated trading posed to the

secondary market, Sussman says. In the secondary market, when transaction sizes shrunk and volumes exploded, automating the workflow became a necessity. "With alternative financing, it will be necessary to automate processes because liquidity will come from a very long tail of small investors, not a few large institutions. With a large number of very small initial offerings, an efficient, fixed-cost infrastructure will be critical."

Capital reformation is necessary, in part, Sussman says, because the capital markets are perceived to have become too focused on the secondary market, i.e. trading, rather than the primary market where the actual capital is raised. "As the exchanges and other businesses focus more on the trading of prices instead of investing in and financing businesses, the long-term needs of investors and issuers have become a less attractive market for the entire financial services industry."

Sponsored Links by DQ Promote