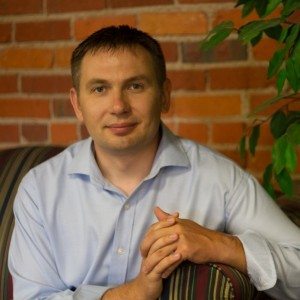 In an interesting dissertation authored by Alexey Moisseyev from the University of Nebraska – Lincoln, College of Business Administration, he tackles an ongoing assumption pertaining to crowdfunding success.  His research on crowdfunding, titled  EFFECT OF SOCIAL MEDIA ON CROWDFUNDING PROJECT RESULTS, tackles these assumptions head on and comes to some fascinating conclusions.
His research targets specifically Kickstarter and Kickstarter results.  Moisseyev analysises the influence of Facebook as social currency.  Unfortunately he does not take other social media into consideration, a shortcoming he acknowledges.  Social media has grown in importance for all aspects of business, a fact no longer ignored.  Crowdfunding has reaped the incredible benefits of massive and fast communication facilitated by social media and is clearly one of the drivers of Crowdfunding success.  Not just for Kickstarter but all platforms.
Moisseyev's point regarding "likes" or effectively the approval or recognition of others in your network is very important:
This study established a strong relationship between social media seals of approval and crowdfunding activities. As we saw in the research, 'likes' are hard currency in crowdfunding as they affect all the fundraising results: the delivery of funding ratio, the fundraising total, and the number of backers. The established connection between fundraising total and 'likes' shows that, without sufficient 'likes,' the project target will probably not be delivered.
Crowd approval is fundamental to crowdfunding success.  Opinions matter greatly but shear numbers of followers proved to weigh less on success of the crowdfunding project.
Though hypotheses about the number of social media followers were not supported, this factor should not be fully discarded. As H7 established effect of 'friends' on 'likes,' it means that 'likes' come from followers first. People with powerful social media profiles can get more 'likes' for their crowdfunding projects and more 'likes' can bring more money.
Unfortunately, the followers' number cannot be as easily manipulated as 'likes' can be. The number of followers is a result of relationships and relationships, either real or virtual, require time. This said, social media still should be used in crowdfunding even if a project creator has social media profile with few 'friends.' Facebook and other social media can quickly turn real life connections into social media followers and even a small Facebook account can help attract some 'likes'.
The entire research report is posted below. Alexey Moisseyev has provided a great quantitative approach regarding social media and crowdfunding which sheds light on this fast growing industry.

[scribd id=138223892 key=key-1pfwoka953twmitvqfam mode=scroll]

Sponsored Links by DQ Promote