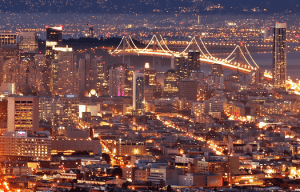 Using Kickstarter to crowdfund new San Francisco restaurant and food projects is officially a thing.
Just this week, Linea Caffe launched a project seeking $10,000 to open a new coffee and waffles joint in the Mission, while Café St. Jorge, another café-bakery, hopes to raise $30,000 by the middle of next month.
Sandbox Bakery in Bernal Heights also has taken to Kickstarter to pay for the creation of a parklet in front of its restaurant on Courtland Ave. It has already passed 50 percent of its goal of $12,500 with more than two weeks left to go.
Meanwhile, the brothers behind dining app Chefs Feed are running a $50,000 campaign to fund a guidebook based on a curated list of restaurant recommendations.