Universities across the USA are stepping beyond traditional fundraising methods.
Crowdfunding websites are an emerging business strategy that allow people to donate money directly toward university projects. Alumni, as well as non-university affiliated donors, can make philanthropic contributions, some of which are tax-deductible, to specific research, entrepreneurship and development projects that require full or additional funding.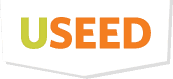 This type of funding has the potential to become a trend among universities within the coming months, according to Anindya Ghose, a professor at New York University Stern School of Business.
And several university crowdsourcing initiatives, featuring faculty and student-led projects, have been implemented across the nation within the past year.
The University of Virginia in Charlottesville, Va., launched its first crowdfunding site earlier this month in a six-month pilot initiative…
Read More at USAToday