Sonny Vu and the team at Misfit Wearables are not starting the holiday weekend on a strong note. Misfit Wearables spokesperson Sophia Ouyang posted the following message early Saturday morning…
Big update guys: we have some good news and bad news. The good news is we've cracked the waterproof issue; we can get consistent waterproofing across all Shines now for swimming. The bad news is that this is setting us back and we won't be able to ship your Shines until mid-July. Also, we've decided to only support iOS at launch. iOS allows us to roll out the features we want and give you the best user experience out of the box. We understand that these delays are disappointing so as always we would be happy to give you a full refund if you want one.

We are really sorry about this. To make up for it, we'll give you a $25 gift certificate for anything on our store if you stick with us. Note that Shine will work on its own out of the box; of course if you sync it with your phone you'll get the full experience.
Emphasis ours.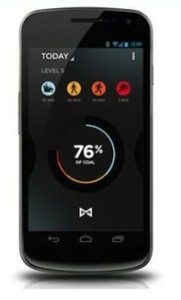 So, are you an Android user? Did you back the Misfit Shine expecting to use it with your Android phone after being frustrated that other offerings on the market (see: Nike Fuelband) didn't support your phone? It appears you've now paid for something you will not be able to use… or at least not right away.
Misfit Wearables had originally promised to support devices running Android 4.1 and above, which should have made it compatible with the latest Android devices. They've now backed off that promise.
The news has turned the comment board on the Misfit Shine Indiegogo page into a sounding board for angry backers.
So you've decided to go iOS only which means you run the risk of delivering a product with no app if Apple rejects it and your feedback-iteration loop has a Cupertino roadblock on each update.

You owe us at least an idea of how long you're going to keep us Android lovers waiting to turn our expensive but not much more than stylish very inaccurate clocks into decent trackers.

Are we talking weeks? Months? Years?
Or are you just going to abscond to an island resort having scammed us?
This latest news is really totally not acceptable. I do not want a device which just works with iOS.

I want my money back.
But perhaps the most telling comment comes from Indiegogo user Robert Babak Razavi, and the message should serve as a cautionary tale to backers considering rewards-based crowdfunding as straightforward e-commerce.
For competing devices already supporting Android, or will do at launch time, look at: Whithings Smart Activity Tracker; iBitz by GeoPalz, Fitbit Flex, Zip, One and Aria; Jawbone Up, BodyMedia Link and Core ….. So Misfit, with close to a million dollars in Kickstarter funding, and $7.6 million in a Series A funding, you can't do the same? What does that say for the future of Shine or the quality of product / apps we should expect?
Android support was a huge selling point for the Misfit Shine in the absence of a similar product on the market at the time that the campaign was going on, but the tech world moves fast. Now there are plenty of similar products on the market that do work with various Android devices, albeit none of them sport the sexy user interface that Misfit Wearables teased a few months back.

As the announcement was made on a Saturday morning of a holiday weekend here in the states, we may have to wait until Tuesday to get a clear picture of what this means for Misfit Wearables and the Misfit Shine. It seems clear at this point that the team overpromised and plans to underdeliver. Will backers call for refunds en masse? Credit to Misfit Wearables, they're making it easy for backers to begin the refund process. All backers have to do is email [email protected] and ask for a refund.

We'll see. Regardless, it isn't good news for Misfit Wearables or their backers.

Have a crowdfunding offering you'd like to share? Submit an offering for consideration using our Submit a Tip form and we may share it on our site!

Sponsored Links by DQ Promote