Stealthy Start-up Tile formed only 8 months ago –  but they have already announced a very cool product which has generated a lot of buzz and interest for it's simplicity, and unique characteristic of leveraging other users to extend the functionality of their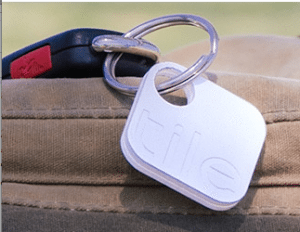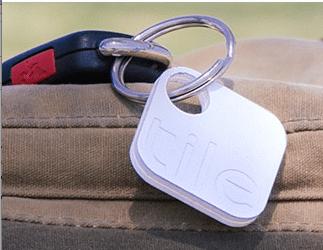 device.
Lost keys?  Can't find your purse?  
It happens to the best of us, and unfortunately some of us experience losing things on a daily basis.  This problem is now solved with the  Tile location device.
Simple enough, attach it to your keys, phone, anything else which periodically comes up missing – and you can discover it's location using an App.  This matchbook sized device uses Bluetooth Low Energy (BLE) to find anything by using their iOS app to locate and generate a sound to help you locate quickly your lost item (sorry no Android version yet).
Sure there have been plenty of other similar finder devices which have launched successful crowdfunding campaigns, but Tile takes their tech a step further by trumping these other products.  The team at Tile has incorporated a community oriented technology solution which uses other Tile users to extend the reach.  By using Tile you can use the crowd to help you find your things.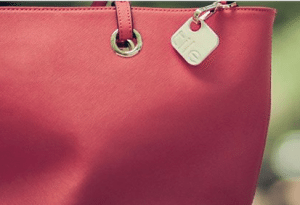 While most finder devices have a range of around 100 feet, Tile connects to other users in a secure fashion potentially eliminating this limitation.  Now you just have to get all of your friends and family to help crowdfund this product and use Tile.
Founded by CEO Nick Evans (formerly of Lockitron, Pebble and Livescribe) and COO Mike Farley the two decided to forego the Kickstarter / Indiegogo path and launch their own crowdfunding campaign using Selfstarter.  It probably did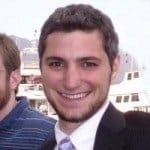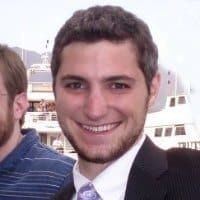 not hurt that Lockitron was the company which created Selfstarter so most certainly Evans prior exposure played a role.
"Tile is changing the world by making lost and misplaced belongings a thing of the past. We are giving people back hours of their lives that were previously wasted searching for missing possessions," said Tile co-founder and CEO Nick Evans. "Today we are launching a movement that will revolutionize the way we find lost items, by bringing the entire Tile community together to make the system more robust for everyone."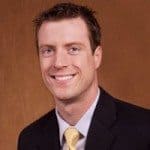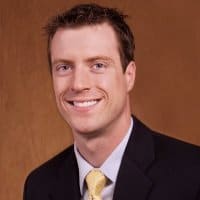 The campaign has been set up to raise $20,000 to fund their initial production run which is scheduled for deliver this coming Winter.  With a month left on their campaign, Tile has easily surpassed their initial goal presently standing at over $34,000 raised via their crowdfunding campaign.  No mention as of yet if they will incorporate any type of stretch goals which have become common place on Kickstarter.
The feature set for Tile is long with some of the highlights listed below:
View how far away you are from your lost Tile's signal, within a 100-150 foot radius

When your Tile is outside of its Bluetooth range, use the Tile app's 

Last Place Seen

 feature to discover where you left your item

You may Share your Tiles with family and friends making it easy to help each other find lost items

Tile is secure.  

Only you

 will be able to see where your Tiles are on your Tile app. 

'Ring' your misplaced Tile from your Tile app to make finding items easier

Find lost items at a distance thanks to Tile's community network
Are you interested yet?  Well if you are you can pre-order on their campaign page with a single Tile starting at $18.95.  Four Tiles are listed a $56.85.  And the peace of mind to never have to search for your Keys ever again – well that's Priceless.  After their early bird offer end each one will set you back $25.
No charging but eventually the batteries do run out.  They expect each Tile to last about 1 year and they intend to help by sending a reminder, along with a shipping package so you can easily swap out the old Tile for the new.
Have a crowdfunding offering you'd like to share? Submit an offering for consideration using our Submit a Tip form and we may share it on our site!