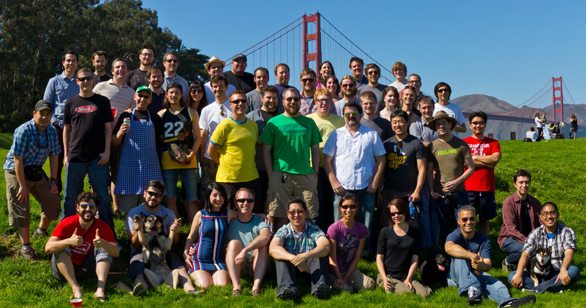 After raising over $3 million to product 'Double Fine Adventure,' Double Fine Productions has now run out of money developing the game, which has since been renamed to Broken Age.
The solution? The game will be broken into two parts, the first of which is now slated to be released in January of 2014. Proceeds from the sale of the first part of the game will go to finish the second part.
The first half will be released on Steam and backers of the crowdfunding campaign will be given free access while others will be able to purchase access.
Develop is reporting that response to the strategy has been mixed. On one hand, some backers have been quick to point out that this is "part of Kickstarter," and that they signed up to be part of an always uncertain development process. However, others point to the original goal of the campaign–$400,000–and wondering how raising over $3.3 million has put the game in this situation.

From the perspective of an industry insider, I'm left thinking about MASSIVE CHALICE. Kickstarter allowed Double Fine to launch a second raise before delivering on the first. If I put my Kickstarter hat on, Double Fine was wildly successful (5% of $3.3 million is a lot of cash… over $160K) and Double Fine does have two separate teams working on the two separate games. However, Kickstarter usually won't let one project creator launch a second project before delivering on the first.
This situation may drive Kickstarter's evolving guidelines toward a new outlook: no matter how successful the project creator is they should be expected to finish project one before launching project two.
To say it's been widely reported would be an understatement to put it mildly. This story is everywhere.
Double Fine breaks Broken Age in two – Develop
Kickstarter champion Double Fine Adventure goes over budget – MCV
Double Fine's Kickstarter project Broken Age needs more money – Videogamer
"Double Fine Adventure" Kickstarter over budget, delayed – ARS Technica
Successful Kickstarter 'Broken Age' Somehow Needs Even More Money To Be Finished – Uproxx
Double Fine's famous Kickstarter wasn't enough – Mind of the Geek
Double Fine's Kickstarter triumph Broken Age delayed due to spiralling development costs – Pocket Gamer
Have a crowdfunding offering you'd like to share? Submit an offering for consideration using our Submit a Tip form and we may share it on our site!