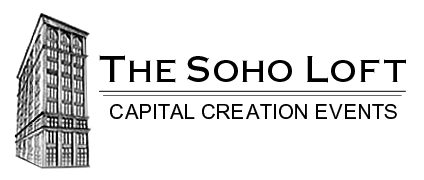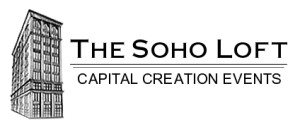 The Soho Loft has teamed with FundingPost.com for an event in New York City this August. The NYC VC, Angel and Crowd Investing Conference will bring together representatives from venture capital, angel groups and the crowdfunding space to discuss how to access capital in the 21st century.
The Soho Loft and FundingPost have hosted 220+ sold-out venture events in 22 cities over the past 12 years. This is our big summer event on the upper west side. Lots of investors, entrepreneurs, food and frozen adult beverages at this beautiful waterfront location. Its right near the subway, but we will have a bus from midtown to take people there!

At this NYC Event, the panel of investors will focus on Early-Stage Venture Investing:
How to meet investors, pitch them, and what it really takes to get them to write you a check! We will be discussing trends in Early-Stage Investing, hot sectors, sectors that these Angels and VCs look at, things that are most important to them when they are considering an Investment, the best and worst things an entrepreneur can do to get their attention, additional advice for entrepreneurs, and, of course, the best ways to reach these and other Investors. There will be plenty of time for networking with the Investor panelists, both before the panel & after the panel at the Cocktail Party!
Registering as an entrepreneur means that a description of your venture will make its way into the hands of all of the investors in attendance along with contact information, so it could present a good opportunity to get your startup's name out in an influential circle of NYC investors. An entrepreneur event ticket will cost $75.

Through a partnership with Massolution, a $495 ticket is available that includes access to the pitch workshop and a copy of the 2013 Massolution crowdfunding report.

More information is available on our event page or at Eventbrite.

Sponsored Links by DQ Promote