Bountysource, the first crowdfunding platform dedicated to supporting open-source software, has announced that it has raised a $1.1 million seed round. The total investment is a combination of contributions from Bountysource founder Warren Konkel, a longtime entrepreneur, and True Global Ventures, an investment firm comprised of the world's leading technology entrepreneurs-turned-angel-investors.
Bountysource has created something open-source projects desperately need: a community-friendly way to get funding and support. The tech industry relies heavily on open-source projects and tools, yet developers struggle to get money and attract volunteers to help with the day-to-day work required to keep projects running. Bountysource solves this problem by standardizing the funding cycle and creating a vibrant marketplace of dialogue and collaboration between developers and backers. The model incentivizes users to support their favorite open-source projects through monetary donations or completing bounties connected to a project. The company is also working with corporate sponsors, like Adobe and Uber, who have a vested interest in supporting open-source projects, which often serve as integral parts of a company's engineering infrastructure.
Through Bountysource, developers can create donation-based crowdfunding initiatives to fund specific projects or use Bountysource's bounty model, which allows developers and users to create incentives for bug fixes, feature requests, and other items by offering a monetary reward or "bounty." Bountysource integrates with most open-source development services, including GitHub, Google Code, Bugzilla, and Launchpad, and runs an IRC channel — #bountysource on Freenode — for the community to chat directly with the Bountysource team. Bountysource also offers a fulfillment service that manages printing and distribution of donation-based gifts such as T-shirts and stickers. Payments are processed through Google Wallet or PayPal.
Bountysource was originally founded in 2004 by Konkel and David Rappo, previously a producer on handheld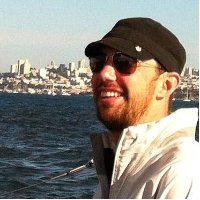 and mobile video games including Guitar Hero, Transformers, and Skylanders. Konkel and Rappo reunited in 2013 to restart Bountysource as the popularity of crowdfunding models and the conversation around open-source funding hit a tipping point. The site has already attracted more than 9,000 developers and is growing rapidly as the tech community starts to adopt Bountysource's unique community-driven funding model.
"The open-source ecosystem significantly drives and enables tech innovation, yet too many projects languish for lack of support and the stigma of asking for money," said Warren Konkel, founder and CEO of Bountysource. "Bountysource hopes to change that by streamlining the funding process and building a community-based system that both supports developers and honors community participants."

"We are very impressed by Warren Konkel's execution capacity and the people he has managed to attract to the business. We are especially happy to see that David Rappo has rejoined Bountysource. The timing for kicking off Bountysource could not have been chosen better considering the explosive growth in both crowdfunding and open-source,"said Dusan Stojanovic, elected Angel of the Year in Europe by EBAN, founder of True Global Ventures and lead investor at Bountysource.

"I don't know of many top tech companies that aren't both benefactors and contributors to the open-source community," said David S. Rose, a prominent New York angel investor, partner at True Global Ventures, and founder of the investment platform Gust.com. "Bountysource's model will offer yet another angle of participation for open-source-enabled companies. At Gust, we have provided our development team with an official 'Bug Bounty Budget' which we expect will significantly enhance our ability to make open-source software an intrinsic part of our platform."
Sponsored Links by DQ Promote