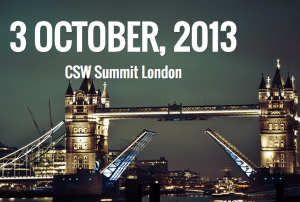 Crowdsourcing Week has scheduled a one day gathering to be held in London on October 3, 2013.  The event targets management executives and business owners to introduce crowdsourcing practices which will help grow the long term viability of their organizations.
The agenda currently includes a list of professionals involved in the crowdfunding world including representatives from Seedrs and Crowdcube equity crowdfunding platforms, GrowVC, Wazoku and more.   Topics will cover collaborative tools to better adapt to an ever-changing technological climate, capitalize on new growth opportunities and funding avenues, and learn effective stakeholder engagement strategies.
"KPMG believes crowdsourcing is transforming how organisations collaborate with customers, employees, and other key stakeholders. We have met with many C-level executives in the UK market who are keen to learn more about crowdsourcing and we are delighted to be the premier sponsor of this London summit," says Matt Sevenoaks, Lead at KPMG's Global Crowdsourcing Services.
KPMG has been a vocal advocate on the benefits of crowdsourcing.  They believe by pursuing crowdsourcing as the natural evolution of traditional market research, innovation-minded financial services companies can tap into their customers' deepest insights, and put them at the heart of critical brand building, product design and process improvement strategies.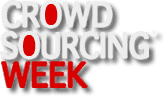 Crowdsourcing Week notes the business operating climate in the UK, as well as globally, is changing rapidly with emerging disruptive technologies, increasing cost of business and bigger competition. It is imperative to remain competitive in this environment which requires innovation, an agile team and strategic approaches that harnesses connectivity and new web solutions.
Crowdsourcing Week held a similar successful event in Singapore earlier this year which they are scheduled to repeat in 2014.  An event is also scheduled for Shanghai in November 2013.