Funding Empire, a UK based online crowdlending platform, has scheduled the formal release of their borrower application process to facilitate debt crowdfunding in the United Kingdom.  Scheduled for release on Monday, September 23rd, this follows their successful launch of their lender registration process.
The objective of opening lender registrations early was for lenders to become familiar with the platform and the process of uploading funds. With many lenders having now registered and funds uploaded, the platform is now ready to bid on live loan requests as soon as they are posted on our platform.
During an initial assessment period where Funding Empire reviews the suitability of our initial batch of loan requests they will post the successful offerings on the crowdfunding platform for lenders to bid their money to.  They currently estimate the initial round of offerings will be available around October 4, 2013.  The platform has indicated the initial round of businesses submitting their requests have been very encouraging regarding the quality
Presently in the United Kingdom debt based crowdfunding is not regulated by the Financial Conduct Authority (FCA).  The FCA has continued to review these developments as more peer to peer lending platforms become established in the United Kingdom and there is growing discussion regarding the need for further regulator structure.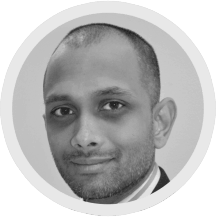 Funding Empire is proud to be Wales' first crowdfunding platform.  The company was started in recognition of the growing challenge businesses face in getting funding from banks.  Funding Empire was founded in 2012 by current Managing Director Parag Patel.

Sponsored Links by DQ Promote