With the lifting of the ban on general solicitation, today marks the beginning of a grand experiment in capital formation in the United States.
It is also a boon to a crowdfunding industry that has largely been on autopilot while the implementation timeline of the JOBS Act has dragged well beyond the runway specified in the bill. Over the coming days, various industry players will begin to roll out features and initiatives that have been in the works for months, many of which will be tailored specifically for legal general solicitation.
As an example, Realty Mogul will soon begin advertising campaign their real estate crowdinvesting platform. The campaign includes a billboard that will run in the Bay Area, according to the International Business Times.

SecondMarket has also released details of a solicitation-driven initiative that includes accreditation verification services, access to an investor outreach tool and more.
Regulatory changes baked into the JOBS Act are the product of a lobbying effort that was nothing short of extremely successful. Many of the names and faces responsible for that effort are now intermingled into the very companies that stand to benefit from the changes, and their theory on capital formation is about to be put to the test.
Focus will now shift from implementation to execution. The net effect of general solicitation may inform regulators on how to craft any proposed rules for Title III of the JOBS Act, which aims to legalize equity crowdinvesting for the non-accredited masses. Today, the effects of regulation on capital formation and the crowd's ability to vet companies intelligently take center stage.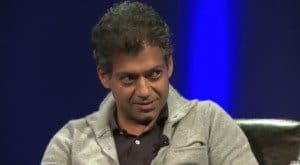 In a worst-case scenario, the regulatory overhead of general solicitation and Rule 506(c) would prove so onerous that no well-informed entrepreneur would dare make use of it. This is precisely the concern that some, like AngelList's Naval Ravikant, have raised. He and other parties with a vested interest in Title II's success (like the Angel Capital Association) have mounted a campaign to urge the SEC against regulating 506(c) into obsolescence.
It also can't result in rampant fraud. There are various market phenomena that should alleviate this concern, in theory. The crowd is brutal in their due diligence, and arguably to a fault. Innocent until proven guilty? Not on Reddit.
In addition to "crowd wisdom," there is also a cadre of private companies gearing up to provide due diligence and accreditation services for crowdinvesting. Those companies now step onto the field in a big way. In fact, the health of the entire industry going forward may hinge on how effective these companies are in vetting deals, especially for the purposes of Title III crowdfunding.
In a best-case scenario, general solicitation would funnel untold capital into these newly-classified Emerging Growth Companies in ways that we could have only dreamed of over the last 80 years.
The name of the operative Act cannot be lost on us. Jobs, jobs, jobs – a drum that congress has been beating consistently for the better part of a decade. In order for Title II to be seen as a rousing success, the lifting of the ban on general solicitation needs to result in more than a transfer of investor capital to small, lean tech startups. This newfound capital has to create jobs. Without robust job creation, the story surrounding general solicitation stops at implementation. With it there will be a tangible effect on those ubiquitous jobs numbers, and that effect will be directly attributable to the efforts of this industry.
The headlines will write themselves, and whatever exposure Kickstarter has been largely responsible for up to this point will pale in comparison. To date the narrative surrounding rewards-based crowdfunding has centered on nifty tech products, the "pretail" phenomenon and the ability of sites like Kickstarter to replace waning government funding of creative products. All are important, but a substantial increase in employment facilitated by crowdinvesting would take the crowdfunding industry to a new level of legitimacy and importance.
In short, the general solicitation story doesn't end today. It begins. Watch closely, because the coming months are going to tell us a lot about the future of crowdinvesting.
Here is a collection of headlines regarding the lifting of the ban on general solicitation today…