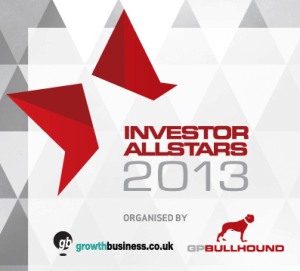 London Business Angels (LBA) received a much earned award yesterday as Private Investor Network of the Year.  LBA had been on the shortlist the year prior but was topped by Beer & Partners.
The Angel investment network was one of six companies which was up for the award.  Equity crowdfunding platform Crowdcube was also on the short list.    The award, organized by Investor Allstars, was one of many which will was determined at an event held at the Natural History Museum.
The companies on the short list for this specific award include:

This is the 11th annual Investor AllStars which is being sponsored by GP Bullhound and Vitesse Media.  The event is designed to acknowledge great investments, impressive exits and entrepreneurship.  The gathering is attended by leading investors from across Europe.