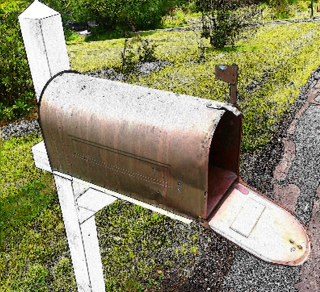 Looks like we have an all Kickstarter round today for this week's Crowdfunding Mailbox.  We received tons of tips this past week (we do try and read every single one!).  Please keep them coming.  Every campaign is unique and different but if you think there is one thing that sets yours apart – please do share in your email to us.
One other thing.  Pitch videos are incredibly important and drive campaign impression and viability.  We highly recommend that spend the time and money to get a professional (or at least professional quality) video created to support your campaign.
Hydroflex Skateboards are born from surfing and now you can use the same technology on the streets. This is the type of company that is prime for an equity crowdfunding campaign as they have a great product and they want to expand.  Coming from Oceanside, California, Hydroflex makes award winning surfboards which are used by many professional surfers. As part of the process of hand making their boards they end up having a lot of waste.  What to do… hmmmm – Skateboards maybe?  You got it.  Now they are creating a super cool line of skateboards which are destined for success.  And great Pitch video guys.
Bot Colony, a video game from Montreal, Canada, created by the team at North Side Inc. are on to something.  The game they are creating is bypassing today's role playing approach where the game says something and you listen (or just skip over it like I do). They are developing a game where the player holds a conversation with the game itself.  Using their proprietary artificial intelligence they are striving to bring the Matrix one step closer to reality.  With the Oculus Rift, Stem Game Controller and games like this we will never leave our basements again.
Luwazo Premium Outdoor Tees and Gear hail from the land of Rocky Top in Chattanooga, Tennessee.  Two brothers are designing high quality, high end gear for the outdoors and they are starting with Tee Shirts.  All designed and manufactured in the United States. I must admit that I have a weakness for all things outdoors.   The Granola back pack reward looks pretty interesting too.
The Hale Dreamer is a made for Android product.  I must admit that I am a dedicated Apple fan.  My life is infested by iOS.  That being said I am not an Android hater.  These guys have come up with an Android alarm clock which checks off everything on the list.  Hale Design and their leader Joe Born are coming from the capital of the mid-west, Chicago, Illinois.
_________________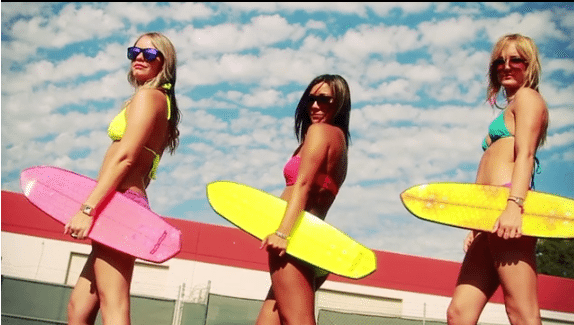 Hi-Tech skateboards that are light, strong & waterproof. With 10 unique colors & nature's sweetest design: The Honeycomb
SKATEBOARDS DESIGNED WITH 21st CENTURY TECHNOLOGY
Hey Kickstarters! Thank you for checking us out! Our skateboards incorporate the retro style of the foam decks from the late 70s with the latest in composite technology. We mixed up the technology of the 21st century and some really good looking colors to create our decks. Like the Z-Boys in the 70's, we come from a surfing background. We build surfboards in Oceanside, California. This is where we will also set up production of our skateboard decks.
A while ago we started building skateboards for ourselves using leftover materials from our surfboard manufacturing process. A lot of our friends saw them and wanted one for themselves.  They also pushed us to make this project a reality and offer it to you. Our decks are built with foam, fiber and resin – just like a surfboard. Now we are here on Kickstarter and asking for your help to make this project a reality.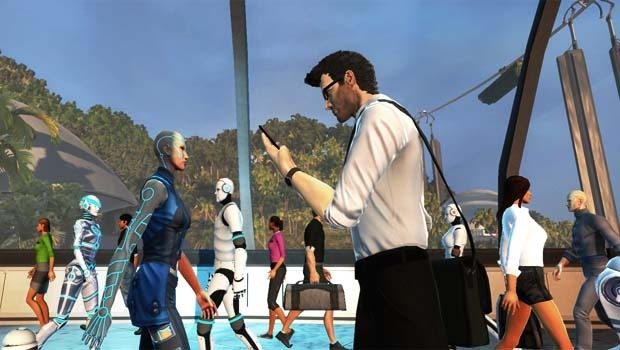 Bot Colony – the first game where the characters understand what you say and reply intelligently, in an immersive gameplay experience.
Immersion through dialogue
Bot Colony is all about creating a more immersive video game experience.
Not only will your character be part of the game world, but you will be there interacting with the other characters using your own words. No other game does that.
If you wondered what interacting with an intelligent machine feels like (think HAL in2001: A Space Odyssey, I, Robot, or Blade Runner) – you'll be able to experience this first-hand in Bot Colony! You'll be the lead actor in a dialogue that previously was onlyromanticized in movies. This experience will challenge your mind and entertain you – the ultra literal way robots understand language makes you realize how much we take for granted when we speak with other people. Bot Colony trail blazes a new way of interacting with games: while current story-telling is based on dialog trees – you click dialog lines written by someone else – in our game you discover the story and you orient yourself using your own words. This novel ability to speak freely with the characters increases your immersion into the game, and truly makes you part of the story.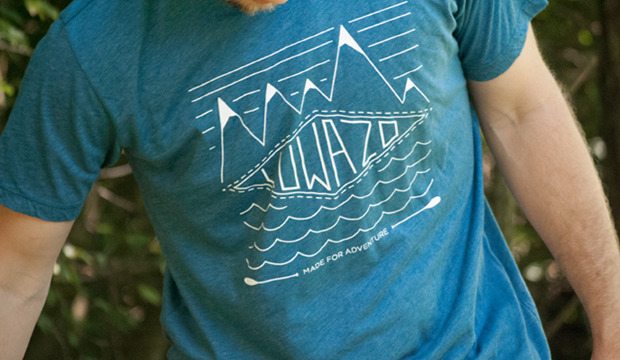 Designed by people that love the great outdoors. Made in the USA & screen-printed by independent craftsmen in Chattanooga, TN.
Luwazo is an outdoor brand that is focused on perfecting the often overlooked items that we use daily in the wild.
Our first product is something that everyone owns… the t-shirt. But instead of printing our designs on the same shirt as everyone else, we wanted a better shirt and we wanted it made in the USA. Better materials, tighter knit fabrics, finer craftsmanship, and the perfect fit make for a tee that will quickly beat out all your other tees. All of our t-shirts are made from an epicly comfortable 50/50 blend that is super soft, lightweight, naturally moisture wicking & quick drying. Our shirts are designed by people who love the great outdoors and screen-printed by independent craftsmen in our hometown of Chattanooga, Tennessee.
But they're not just t-shirts, each & every one tells a story. Take the starry night t-shirt for example, none of the stars were thrown in there for design. Look up at the sky on a fall night, and every single star is there… and on top of that, the highlighted constellations will tell you where north is, so next time you're camping, bust out some old world knowledge & impress your friends by telling them where the sun will rise.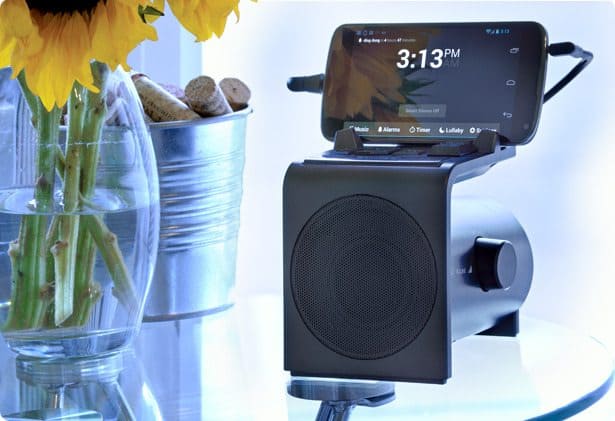 A full-featured alarm dock that intelligently screens your calls and quiets notifications to help you get more sleep.

Hale Dreamer Alarm Dock for Android

Smartphones are great at waking us up in the morning… and at night, with notification beeps and unwanted calls… and during our afternoon naps. In fact, they pretty much keep us from getting the sleep we need.

The Hale Dreamer Alarm Dock can help you get more sleep with SmartSilence: a unique app-enabled feature. SmartSilence keeps your phone silent unless a call is urgent, by intelligently screening your calls and muting notifications.

How does SmartSilence work?

Choose a default mode and then set up as many or as few exceptions for your contacts as you want. Dock your phone, hit the SmartSilence button, and rest easy, knowing you won't be bothered unless it's important.

The Dreamer isn't just a smartphone dock. It integrates hardware and software that transforms your smartphone into the ultimate alarm clock. We designed the Dreamer based on feedback from thousands of alarm clock and dock users. It has all the features you'd expect in a full-featured, high-end, proper alarm clock, including the ability to customize almost everything.

Have a crowdfunding offering you'd like to share? Submit an offering for consideration using our Submit a Tip form and we may share it on our site!

Sponsored Links by DQ Promote