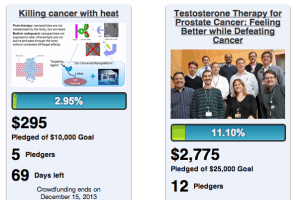 More than 25 doctors and PhD's from institutions like Harvard, John's Hopkins and MD Anderson are raising money for cutting edge cancer research on the Start A Cure platform. Start A Cure launched in March 2013 by the national patient advocacy nonprofit, Malecare, America's largest men's cancer support and advocacy national nonprofit corporation.
According to oncology social worker, Darryl Mitteldorf, "There is a large untapped pool of potential donors who want more control over where their money goes. These donors want to choose specific projects to fund and have the insider connections with scientists guiding those projects."

"Many cancer survivors are unhappy about the small percentage of donated dollars that researchers receive from government and charitable foundations and see Start A Cure as the solution, according to Mr. Mitteldorf.
Some Start A Cure projects are already well advanced in garnering cancer research crowdfunding."
By posting text and video of individual researchers and their current projects, Start A Cure raises both funds and awareness for cancer research. Donors search and browse through a menu of current research projects and choose to donate funds to projects that resonate in their own lives. By creating an efficient web based distribution system, Start A Cure is able to distribute almost 100% of funds raised directly to researchers, far more than any other cancer research funding scheme.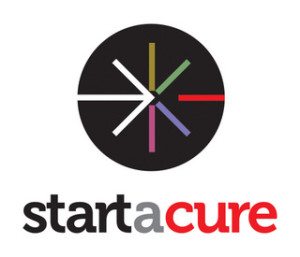 Start A Cure also helps inspire students and provides hope to our cancer survivor community, by highlighting the people working night and day to develop better treatments and cures; helping us all live happier and longer lives.
Projects include those that have already received foundation, government and other grants, along with projects seeking proof of concept funding.
Start A Cure is the fundraising platform for all tumor types. Start A Cure is entirely complementary and supportive of the existing fundraising foundations and modalities and will only grow our cancer research capacities, worldwide.