From October 14 – 16, the best minds from the worlds of crowdfunding and investing are going to gather in Las Vegas for the 2nd Annual Global Crowdfunding Convention and Bootcamp, the largest crowdfunding conference in the world.
Some of the Keynote speakers for the event include:
Patrick McHenry, United States Congressman, North Carolina
Jay Abraham, founder and CEO of The Abraham Group, Inc.
Timothy C. Draper, founder and managing director of Draper Fisher Jurvetson
Douglas Atkin, head of venture investments at Guggenheim
Douglas S. Ellenoff, Partner & Owner, Ellenoff Grossman & Schole LLP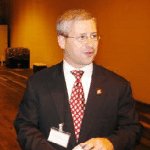 With more than a reported 700 crowdfunding websites, Kickstarter and Indiegogo are no longer the only avenues to raise capital.  In 2013, the crowdfunding industry is projected to grow to $5 billion, so there are big dollars to be raised and major lessons to be learned. This event will help those looking to raise money map out the strategies that can separate their campaign from the thousands of others competing for the same dollars.
It seems that almost every business that wants to raise funds is now turning their attention to online crowdfunding platforms such as Kickstarter and Indiegogo.  But for every campaign that succeeds, there are countless others that fail.  Consumers are becoming more selective in how they "pledge" their money and the competition for dollars is getting more intense by the day.  For start-ups, entrepreneurs and investors that are seeking to make the most of crowdfunding, the path to success can be a challenge.  However, there are new insights and experts that can help teach the tools to crowdfund successfully.
The crowdfunding industy also recently experienced a massive transformation as on September 23, as Title II of the Jumpstart Our Business Startups Act went into effect, allowing small businesses to solicit early stage investments through crowdfunding and social media. Previously, private startups were prohibited from collecting seed money from the public.  With this new change comes new opportunities.  The experts at the Bootcamp will be able to address these new regulations and what they mean for companies of all sizes.
One of the industries experiencing huge growth using crowdfunding is the movie industry.  Over $170 million was raised last year to fund movies and documentaries and that number is growing massively this year.  The Bootcamp will have multiple speakers and sessions to address this growing trend and educate filmmakers, producers and investors and about the tricks and tips for garnering funding for films via crowdfunding, while avoid the pitfalls that can lead to an unsuccessful campaign.