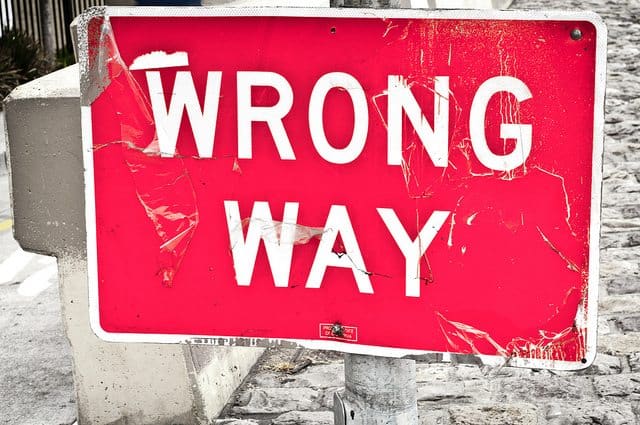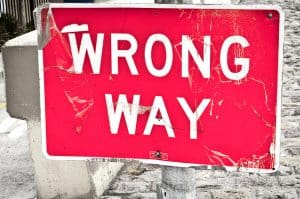 In the wake of legalized general solicitation under Rule 506(c), some media outlets, individuals and pundits have shared information that is not accurate.
See this infographic as an example, which appeared on Forbes. That isn't to pick on Forbes or the creators of that infographic. Small blogs, historic newspapers… various sources at all levels fall victim to the complexities and intricacies of the JOBS Act while reporting on these historic regulatory changes.
Reporters make mistakes. (Ask me how I know!) Having said that, we wanted to host a central repository of false statements and corrections, so this article will serve as that resource. Hopefully members of the media reporting on this subject will use this as a tool to clear any misconceptions they may have about certain aspects of the JOBS Act and, in a general sense, the wild and wonderful world of securities law.
If you see another instance of misreporting and want to set the record straight, send your example and a correction to [email protected] and we'll consider adding it to this post.
With that said, the corrections…
FALSE: General Solicitation was legal on September 24th, 2013.
Truth: General solicitation under Rule 506(c) of Regulation D was legal as of September 23rd, 2013.
FALSE: Accredited investors have to have $1 million of liquid net worth.
Truth: One way to verify as an accredited investor in the United States is to prove a $1 million net worth excluding a primary residence. Those assets do not have to be completely liquid. For example, the value of assets like a second home or valuable art could be used toward meeting the $1 million net worth requirement.
FALSE: Rule 506(c) offerings are subject to mandatory disclosures.
Truth: There is no mandated disclosure for an offering under Rule 506(c). There are, however, mandatory disclosures for Rule 506(b) offerings involving non-accredited investors. Exempt offerings under rule 506(b) can involve up to 35 non-accredited investors. Whether mandatory or not, any disclosures made have to be truthful and accurate. Issuers are subject to liability for any false statements made.
FALSE: Issuers using Rule 506(c) have to file Form D with the SEC 15 days in advance before generally soliciting to investors.
Truth: The 15 day advance filing requirement is simply a proposed rule at this point. Although an advance filing requirement could be implemented in the future, as of today this is not the case. The SEC is currently accepting public comment on this rule and weighing whether to implement it.
FALSE: Form D is complicated.
Truth: Form D, which is used to notify the SEC of the intent to offer securities under an exemption, is not a "complicated" form. It is an 11 page form with eight pages of input and three pages of instructions. It may require legal guidance to complete, but that alone doesn't make it complicated. Securities law is complicated. Form D is not.
FALSE: Issuers filing under Rule 506 have to register with the SEC.
Truth: Filing a Form D with the SEC does not constitute "registration" with the SEC. The whole point of an "exempt securities offering" is that the issuer is exempt from registering with the SEC.
FALSE: General solicitation has been illegal since the 30's.
Truth: When it was adopted, The Securities Act of 1933 did not contain a ban on general solicitation. Rather, the ban on general solicitation dates back to the 1980s and the original implementation of Regulation D, which is a "safe harbor" under the Securities Act's "non-public offerings" exemption from SEC registration. Prior to Regulation D, caselaw interpreting the 33 Act specified acceptable "manner of sale" for non-public offerings, but it made no mention of general solicitation.
FALSE: Preparing a private placement memorandum for an exempt offering can cost between $20,000 and $40,000 in legal fees.
Truth: PPM templates are available online and although creating a PPM may require some advice from legal counsel, it should not require counsel to the tune of $20,000 or more.
FALSE: Background checks would have stopped Bernie Madoff.
Truth: Bernie Madoff had a clean record until he was convicted of running a ponzi scheme. By the time anyone became suspicious Madoff had squandered untold sums of money, and suspicions don't show up on background checks. Madoff would have come out clean even as he was defrauding his investors.
FALSE: Rule 506(c) facilitates capital formation for emerging growth companies.
Truth: "Emerging Growth Company," or EGC, is a designation defined in and relevant to Title I of the JOBS Act, not Title II. Title I is the IPO on-ramp provision and aims to increase IPO activity. Whether a company qualifies as an EGC has nothing to do with Title II, the segment of the JOBS Act that led to Rule 506(c) and legalized general solicitation.
FALSE: If you don't say how much you're raising, it is not an offer of securities.
Truth: Issuers might not realize they are making an "offer" of securities when they talk about capital-raising, even if they don't specify how much they are raising.
FALSE: Companies intending to make a crowdfunding campaign should start preparing their press releases now.
Truth: First, the legalization of crowdfunding is probably a year away. Second, the JOBS Act included strict limitations on advertising with respect to crowdfunding. All you might be able to say is "We are raising capital; go to FunderPortal for details".
FALSE: Securities crowdfunding campaigns have a time limit.
Truth: the JOBS Act does not impose a limit within which funds must be raised.

Sponsored Links by DQ Promote