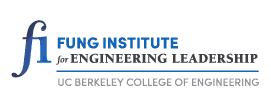 This coming week UC Berkeley's Feng Institute will be holding an academic symposium on crowdfunding.  Supported by the Ewing Marion Kauffman Foundation the forum will discuss innovations in social finance models in regards to crowdfunding.
Researchers, policy experts and government officials from around the globe will gather at Berkeley to present research and frame the research agenda and collaboration for crowdfunding and social finance of new ventures.
Several representatives from the United Kingdom will be on hand to share their perspective. The UK has been a leader in allowing equity crowdfunding to the masses.
The conference will begin with lunch on Thursday, October 17, include dinner that evening, and conclude in the early afternoon on Friday, October 18.  The event is currently posted as "sold out".
The complete agenda is listed below.
________________________
AGENDA:
THURSDAY, OCTOBER 17TH
12:00PM-1:00PM    REGISTRATION & WELCOME LUNCHEON
1:00-2:15    INTERNATIONAL PERSPECTIVES ON CROWDFUNDING
➢ Dr. Tarik Yousef, CEO, Silatech
➢ Dr. Shehab Marzban, Shekra.com
➢ Dr. David Bholat, Bank of England
➢ Julia Groves, Chair, UK CrowdFunding Network
➢ Kristof De Buysere, European Crowdfunding Network
➢ Jouko Ahvenainen, Founder of Grow VC Group
➢ Tomás de Lara, Co-founder at Engage, Netweaver at Comum.cc
2:15PM-2:30PM    BREAK
2:30PM-3:30PM    RESEARCH SESSION: WHO GETS CROWDFUNDED?
➢ Ethan Mollick, Wharton School of Business "Swept Away by the Crowd? CrowdFunding, Venture Capital, and the Selection of Entrepreneurs"
➢ Gerrit K.C. Ahlers, A.T. Kearney GmbH, with Christina Guenther, Douglas Cumming, and Denis Schweizer  "Signaling in Equity CrowdFunding"
➢ Alicia Robb, Kauffman Foundation, with Dan Marom, and Orly Sade  "Gender Dynamics in CrowdFunding: Evidence on Entrepreneurs, Investors, and Deals from Kickstarter"
➢ Peter Younkin, McGill University, with Keyvan Kashkooli   "A Crowd or a Community"
Discussant: Olav Sorenson, Yale School of Management
3:30PM-3:45PM    BREAK
3:45PM-4:30PM    WORLD BANK PAPER PUBLICATION:
➢ Jason Best and Sherwood Neiss, Crowdfund Capital Advisors and Fung Institute, UC Berkeley, with Richard Swart, Anthony Lambkin  "Scaling Innovation: Crowdfunding's Potential for the Developing World"
4:30PM-5:00PM    THE REGULATION AND POLICY OF CROWDFUNDING
➢ Hye Hwal Seong, Inha University, Korea – The Korean Resolution of Crowdfunding Regulatory Challenges
➢ Doug Ellenoff, Ellenoff Grossman and Schole, LLP
Discussant: Richard Swart – Research Director, Program for Innovation in Entrepreneurial Finance, Fung Institute
5:00PM-5:30PM    DEAN SHANKAR SASTRY:
➢ Award Ceremony for Congressman Patrick McHenry, 10th District of North Carolina
5:30PM-6:30PM    RECEPTION
6:30PM-8:00PM    DINNER
FRIDAY, OCTOBER 18TH
8:00AM-8:30AM    BREAKFAST
8:30AM-9:30AM    RESEARCH SESSION: DYNAMICS OF THE CROWDFUNDING PROCESS
➢ Thomas Hildebrand, European School of Management and Technology, with Manju Puri and Jörg Rocholl  "Adverse Incentives in CrowdFunding"
➢ Venkat Kuppuswamy, University of North Carolina, with Barry L. Bayus  "CrowdFunding Creative Ideas: The Dynamics of Project Backers in Kickstarter"
➢ Anindya Ghose, NYU Stern School of Business, with Gordon Burtch and Sunil Wattal  "Private Displays of Affection: An Empirical Examination of Online CrowdFunding Information Hiding Behavior"
Discussant: Gustavo Manso, Haas School of Business
9:30AM-10:30AM    ACADEMIC PANEL
➢ Charles F. Manski, Northwestern University
➢ Manju Puri, Duke University
➢ Toby E. Stuart, Haas School of Business
➢ Hal Varian, Google
10:30AM-11:00AM   BREAK
11:00AM-11:45AM   RESEARCH SESSION: THE GEOGRAPHY OF CROWDFUNDING
➢ Ajay Agrawal, Rotman School of Management, with Christian Catalinia, Avi Goldfarb  "The Geography of CrowdFunding."
➢ Mingfeng Lin, University of Arizona, with Siva Viswanathan  "Home Bias in Online Investments: An Empirical Study of an Online Crowd Funding Market"
Co-Discussants: Lee Fleming, UC Berkeley & Bryan Zhang, Cambridge
11:45AM-1:00PM   LUNCH
1:00PM-2:00PM    CROWDFUNDING DATA SCHEMA AND DATABASE DISCUSSION
➢ Richard Swart and Lee Fleming, UC Berkeley
2:00pm-3:00pm    Research Group reports & plans for future discussions➢ Bryan Zhang, Dan Marom, Kevin Grell, Kristof De Buysere, Lucy Hu, and Shehab Marzban
3:00PM                   ADJOURN
For more information, please contact Richard Swart: [email protected]

Sponsored Links by DQ Promote