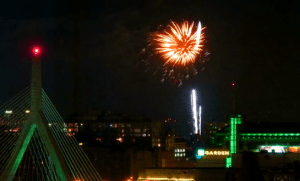 It's a special day that calls for a special roundup, so we're going to skip the usual format and instead bring you an extended collection of headlines around the web, all having to do with one subject: the SEC unanimously approving proposed rules for equity crowdfunding. This is what the United States is saying about this momentous event…
Regulators propose letting individuals invest in start-ups over the Internet. Critics fear scam artists will gravitate toward crowdfunding; others see investors becoming more tied to firms' goals.
Equity crowdfunding portal bosses liked what they heard from the SEC, which approved proposed new rules allowing crowdfunding this morning.
Crowdfunding donors may soon be getting a perk with a bit more upside in exchange for their cash.
For years, filmmakers, artists and charities have used the power of the Internet to generate money for projects. But in the coming year, with the blessing of Congress, startups will be allowed to raise money this way by selling stock to small-time investors.
Equity crowdfunding for unaccredited investors took one giant step forward today.

The current Securities and Exchange Commission chair has the same first name as her predecessor. But one clear difference between Mary Jo White (new) and Mary Schapiro (old) is that the former actually cares about doing her job.
Crowdfunding is about to go big time.
Supporters say Wednesday's proposal marks a significant departure from the SEC's historic role of mandating public companies adhere to an extensive disclosure regimen before they can sell their shares in public markets.
Businesses and startups too small or risky to attract funding from banks or venture capitalists are expected to use equity crowdfunding.
More than a year after the JOBS Act was signed into law, one of the most important provisions — small businesses raising money from regular people — may finally be coming into effect.
The SEC's latest plans are sure to draw a crowd. In this case, it's the crowd that is gathering around companies with newfangled funding schemes to help them buy stock in firms not big enough for initial public offerings.
Hundreds of days past the deadline, an SEC panel today unanimously voted to propose a rule allowing equity crowdfunding of startups by anyone, not just rich accredited investors. The rule will now go into a lengthy public comment period before an SEC vote on whether it will go into effect.