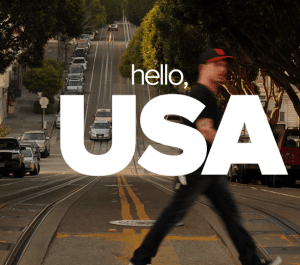 With Kickstarter preparing for their Australian invasion, home-grown and bootstrapped competitor Pozible is touting their Aussie roots along with their impressive success rate.  In a Halloween media release, Pozible pointedly clarified that out of the three biggest platforms globally Pozible's project success rate is the worlds best.
NO TRICKS, JUST TREATS: US GIANTS RATTLE CHAINS IN OZ AT HALLOWE'EN
Pozible, which recently opened an office in San Francisco, stated, "There's no doubt Kickstarter and IndieGogo opening up to projects in Australian dollars is huge news in the crowdfunding world, but some pundits have responded as if Pozible should be… scared or something?"
The scrappy Aussie platform jabbed at their competitors:
Pozible's average project success rate is 56%, with some individual categories as high as 70%.
More than half of all Kickstarter projects fail – success rate just 44% (source: Kickstarter themselves).
IndieGoGo's is around 20% or so ('flexible' funding is a bit iffy, so it's hard to tell…).
Let's repeat that: the majority of projects hosted on Pozible SUCCEED; the majority projects on BOTH major US platforms FAIL.
Pozible is the ONLY major crowdfunding platform to accept pledges in Bitcoin.
While all platforms' service fees are similar, Pozible maintains low transaction costs of around 2.4% + 30c per transaction. For pledges of less than $10AUD, Kickstarter will be charging as much as a whopping 5% – in transaction costs alone, before you even get to their service fee.
Pozible has been available to the US for years. Since opening the San Francisco office in August and gaining greater visibility, more US projects are rolling in
The first US projects to launch on Pozible have already succeeded. We have some big ones launching in the next few months. But we can go one better. Our first ever Russian project just reached its target. We have Brazilians running social justice projects in Romania. A Pozible Ambassador in Reykjavik. Pozible is for everyone.
Our community – The Pozible Ambassador Network

110+ experienced crowdfunding wizards – all successful crowdfunders themselves – on hand to help with your campaign if needed. No other platform offers the community support and expertise Pozible does, or even has anything comparable.

Pozible is an open platform, crowdfunding for everyone – no overt curation, not a "startup for startups"

Pozible provides feedback to all projects submitted. And it's relevant, useful feedback: on how to succeed at crowdfunding, not on the merit of the project itself. That's for the crowd to decide (the clue is in the word "crowdfunding"). Indiegogo don't vet projects at all – sorta "anything go-goes" (feel safe with that?). Kickstarter preference projects that make them look good.

 We're entirely self-made. Pozible is a bootstrapped company operating entirely on self-generated revenue

No VC backing or angel funding. Pozible generate all our own revenue. Yes, it is impressive.

Kickstarter School and IndieGogo events in Australia have all run between 27th Oct – 1st Nov around Pozible's much more frequent and regular local workshops. Heck, Indiegogo even popped down to HUB Melbourne, Pozible's local headquarters, for a surprise visit on Wednesday 30/10. None of this is an accident or coincidence. To US firms, Australia is an obvious and lucrative market with the US economy in such a parlous state.

We're established in Australia and don't consider our community just 'customers'. We've nurtured strong and deepening partnerships with industry, government and the arts and run 4500+ projects.

They rightly know we aren't going away.
The Blue-Ringed Octopus. Small, cute, blue. Native to Australia. Extremely deadly when threatened.
Launched in 2010, Pozible recently turned three years old, and reached the milestone of AUD$ 15.5 million (as at September 30, 2013) in funding raised from 104 countries for projects from Australia and all over the world.

Pozible pioneered matched-crowdfunding in Australia in a landmark partnership with ScreenWest in 2012 that delivered AUD$150,000 to independent WA film-makers by matching every dollar pledged by the public to eligible projects with $3 from ScreenWest, and just recently delivered a similar relationship between Underbelly Arts and the Keir Foundation to the value of AUD$16.5K.

Pozible's largest project was the first-person-real-life-zombie shooter game Patient Zero (by IRL Shooter) and raised AUD$243,000+.

Sponsored Links by DQ Promote