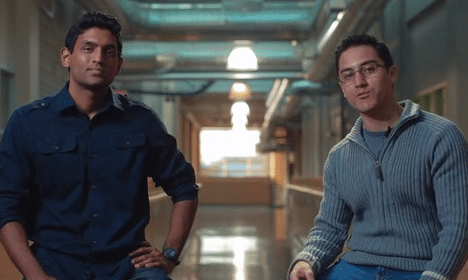 Pranay and Paul are two high school friends that teamed up to bring The Apollo Technical Pen and Drafting Scale to Kickstarter. To say the effort has been successful would be an understatement, as the campaign has tripled its goal with a month left to go, and the campaign had met its goal within a week of launching. Here, the project creators share four tips for how to find success on Kickstarter in just one week.
Pre-Launch Prep is Key
The amount of preparation you do before your campaign's launch will hugely determine your chances of success. As a project creator you need to have a solid understanding of your product offering, reasoning behind why you made it, and how you plan to fulfill your orders.
Have all numbers crunched before the campaign launches as this can make or break you. Critical numbers to keep in mind include the number of rewards and reward combinations, the pricing of the rewards, the number of limited rewards (i.e. early bird discounts), number of days in your campaign, and most importantly, the number of people that are visiting your page on any given day.
Promote, Promote, Promote 
You should start promoting your project even before the campaign is launched. Start reaching out to bloggers, magazine editors, local news stations and social media channels. Offer your promoters exclusive product shots and, if you can, have some extra prototypes ready to send out for reviews.
Engage your Backers
The voice you use to communicate with your backers should be professionally competent but also relatable, scripted responses might make you sound distant and robotic.  Your product must offer significant personal value to your backers.  The care and personality you put into your correspondence will be rewarded with long term credibility.
Believe in the product
It's important to remember that the crowd not only buys into the product being pitched, but also into who you are as an inventor and what your motivations are for raising the money. Kickstarter isn't just about product sales, it's about creating a personal connection with each one of your backers. If your campaign's visitors believe in you and your cause, they will become exceedingly faithful to you and the project.