At this year's One Spark Festival in Jacksonville, Florida, a section of the grounds will focus on innovation in education, giving teachers and students alike the chance to compete for a slice of the $300,000 slated to be awarded to participants.
One Spark is a crowdfunding-focused event that takes place over five days. Call it a donation-based crowdfunding pop-up shop, and a really big one.
The EdSpark area will be curated by The Schultz Center for Teaching and Leadership, who has partnered with One Spark organizers on the initiative. An interview with Schultz Center President and CEO Deborah Gianoulis can be heard here.
Last year's event was a huge success with over 130,000 attendees. It even spawned a documentary. The trailer can be viewed here.
The One Spark team provided the following infographic with stats from last year's event…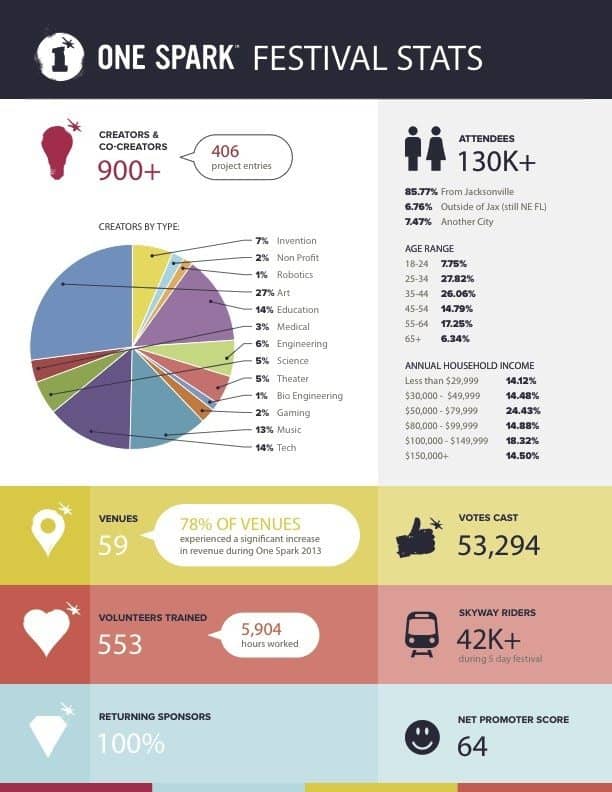 A RocketHub campaign for this year's event was recently successful, having raised over $70,000 on a goal of $50,000. The event is slated for April 9-14, 2014.