SocietyOne is changing the way loans are funded in Australia.  The company launched their first fully compliant Peer-to-Peer lending platform back in August of 2012.  SocietyOne operates their own proprietary loan management platform called ClearMatch which provides safe and secure online loan applications and document management.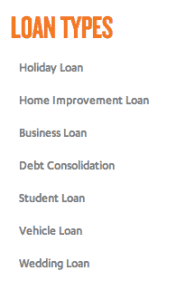 SocietyOne was co-founded by CEO Matt Symons and  COO Greg Symons  (they are not related).  The two entrepreneurs want to disrupt the consumer lending process in Australia by providing a more efficient and effective environment for loans.  Better rates for the lender and stronger return opportunities for the investor.
Matt and Greg founded SocietyOne on the basis of the shared belief that Peer-to-Peer lending had enormous potential in Australia and around the world. Prior to founding SocietyOne, Greg had spent 12 years developing a loan origination and management software called ClearMatch. After discovering P2P lending in 2007, Greg set about re-engineering the platform to support P2P lending. Matt's experience investing in early stage businesses allowed him to immediately recognise the potential of the ClearMatch platform that Greg and his team had developed.
Having witnessed the rise of P2P lending companies like LendingClub and Prosper firsthand while working for Accenture in San Francisco,  Matt was instantly fascinated by the concept. After an extensive evaluation of the market opportunities in Australia, Matt and Greg founded SocietyOne in 2011.

SocietyOne was awarded Best of Show last year at Finovate Asia.   While starting small the company appears to be poised for rapid growth having process $2.6 Million in loans ranging from $5000 to $30,000 AUD over the past months.  Crowdfund Insider recently reached out to SocietyOne and CEO Matt Symons and inquired as to how the past year had been for the innovative company.
CFI:  Looking back at past year – how do you feel about progress at SocietyOne?
Matt Symons:   Reflecting on the past 16 months post launch we are really excited by the progress we have made and specifically by the feedback and support we have had from our borrowers and investors.  

In the first instance, we have succeeded in building a high quality loan book. We consistently post the most competitive headline rates in the market and our proposition has been validated both by borrower interest in our low-priced loans and by investor interest in achieving better-than-average returns.  

To date, we have assessed close to $26 million in loan applications and our sophisticated investors have earned targeted returns of close to 10% per annum, significantly above the average return investors have been generating in comparable fixed income products.  

On the asset side, we have created not only the first fully compliant P2P platform for unsecured personal loans in Australia, but are also on our way to create the first true multi-asset P2P lending platform anywhere in the world. In October 2013, we successfully rolled out the first P2P rural lending pilot program in partnership with Ray White Rural. The SocietyOne Livestock Lending Program is an innovative and sustainable funding alternative for the livestock industry that offers agents a more cost-effective and expedient financing solution to fund trading stock purchases.

The sophisticated P2P underwriting capability of our world-class technology platform has been recognised by financial institutions in Australia as well as other P2P lenders from around the world interested in licensing opportunities.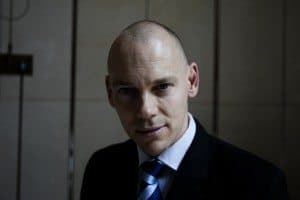 CFI:  Can you please explain your experience regarding the regulatory process in Australia?
Matt Symons:  From a regulatory perspective, the rules in Australia have always been very clear. An AFS (Australian Financial Services) license is required to conduct a financial services business and a credit license is necessary to engage in any type of credit activities. 

SocietyOne complies with the Australian Securities & Investments Commission's financial services laws. We are the holders of an Australian Credit License and an authorised Financial Services Representative of Ironbark Asset Management Pty Ltd, the holder of an Australian Financial Services License. We are also compliant with Australia's National Consumer Credit Protection Laws.

Furthermore, SocietyOne decided to set up a trust structure to further protect the interests of participants on our platform. The P2P Lending Trust has been structured as an Australian Wholesale Unregistered Managed Investment Scheme and has two aims:

To use a flexible and transparent structure so that individual investors can be individually economically exposed to loans; and
Establishing a bankruptcy remote vehicle – to protect the Investors' by segregating the Investors funds from the business. 

While more awareness and education is necessary around P2P lending in general in Australia, we think having a clear and practical framework for regulating the industry will be very important. We have already prepared an Industry Code of Conduct that we encourage all current and future P2P companies in Australia to join us in developing this framework further and adhering to it.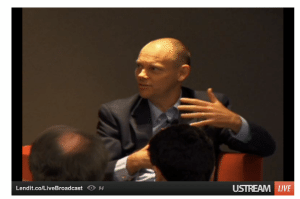 CFI:  So what does the future hold for SocietyOne in P2P?  What the future holds for P2P in AU:
Matt Symons:  Looking ahead, SocietyOne is developing the opportunity for investors to invest across multiple asset classes. These new asset classes can be standardised and run through our ClearMatch platform as dedicated managed investment schemes. This will for the first time provide investors with the opportunity to create a diversified multi-asset class portfolio from a single unified investor portal.

We also see mobile technology driving increasing differentiation between financial services providers. Already we're seeing a race in mobile-to-mobile payments, the first of a series of waves to hit mobile banking. Our own award-winning mobile solution (patent-pending SmartLoan app) has the potential to disrupt the credit market because it introduces a unique proposition to both borrowers and investors: it validates their credit, offers real financial utility, convenience and empowerment to the user, along with a unique experience. 
CFI:  What does the future hold for P2P in Australia?
Matt Symons:  We think the overall market itself is set to grow at a rapid pace in the next few years as technologies evolve and online lending gains in popularity and more widespread adoption. There are significant barriers to entry into this market from a regulatory, IP and technological perspective, but we think the market is big enough for more competition. We expect this to happen soon and with other P2P players in Australia who can help us provide further validation of P2P lending and help grow general awareness about the category.

In March of 2014, Australia's credit scoring system will evolve towards a comprehensive credit reporting regime, in line with other OECD countries. Comprehensive reporting will include positive information about a borrower's credit position, most notably their repayment history. It will expose more information about the credit history of individuals, allowing credit providers like SocietyOne to make more meaningful credit assessments and better loan pricing decisions.  We think this shift will help erode the comparative advantage of larger financial institutions that traditionally have had far greater access and insight into consumer credit data and fuel the demand for more risk-based pricing.
Related articles across the web
Sponsored Links by DQ Promote